Bonifacio off to hot start on rehab assignment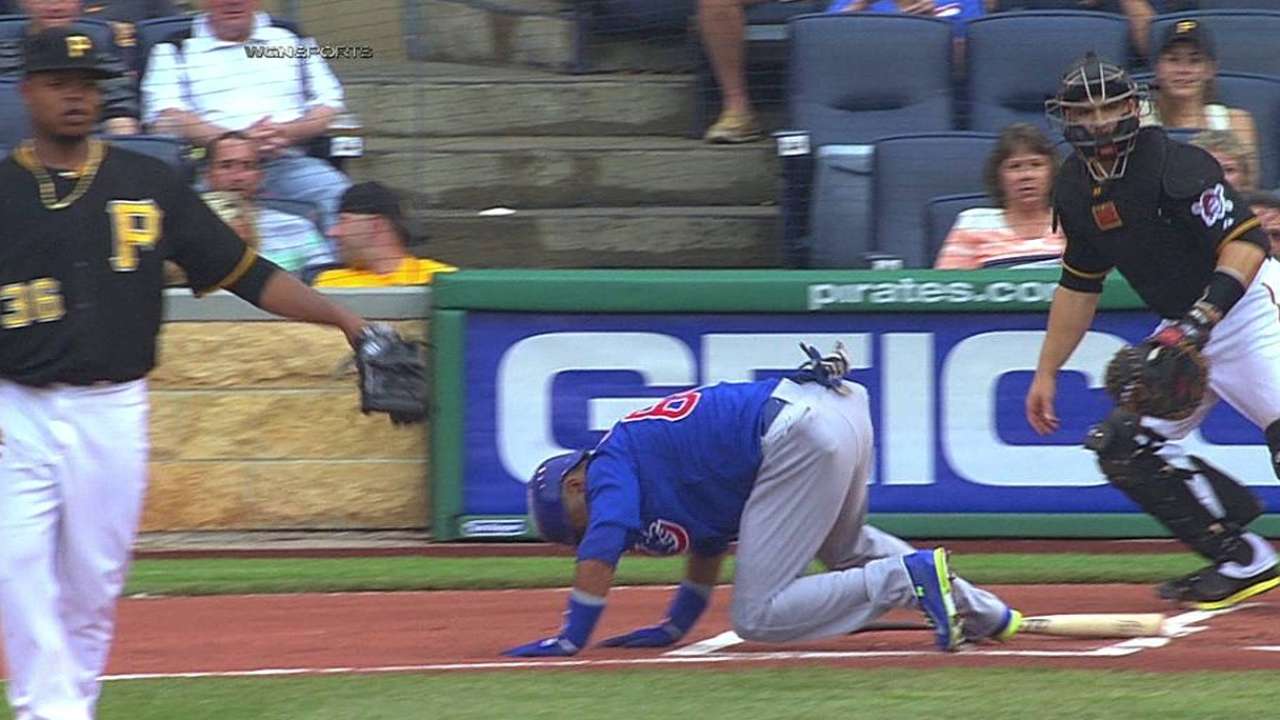 CHICAGO -- Emilio Bonifacio went 3-for-4 with three singles as the designated hitter in his rehab debut with the Arizona League Cubs, the organization's Rookie-level affiliate.
Bonifacio sustained a right oblique strain on June 12. Manger Rick Renteria said they are not rushing Bonifacio back, given the nature of his injury.
"That's something that we need to make sure that we're mindful of, because those types of injuries can be chronic over the long haul, can re-occur," Renteria said. "We're going to take it as slowly as we have to or as quickly as we have to; it just depends on how he's moving along."
Bonifacio is currently on the 15-day disabled list, and he has up to 20 days to work his way back onto the Major League roster.
"We'll just see where he's at on a daily basis and see how he's progressing and if he's pain free or if his strength is good, get him back into baseball fitness shape. There are a lot of factors. Thankfully, he's moving along fine.
Bonifacio, 29, hit leadoff for the Cubs in 56 of 61 games this year. He's compiled a .310 on-base percentage and batted .266 with a homer, 16 RBIs and 14 extra-base hits. He primarily played center field, but he also saw action at second base in 22 games.
Daniel Kramer is an associate reporter for MLB.com. This story was not subject to the approval of Major League Baseball or its clubs.