Alcantara maintains torrid pace, plays solid center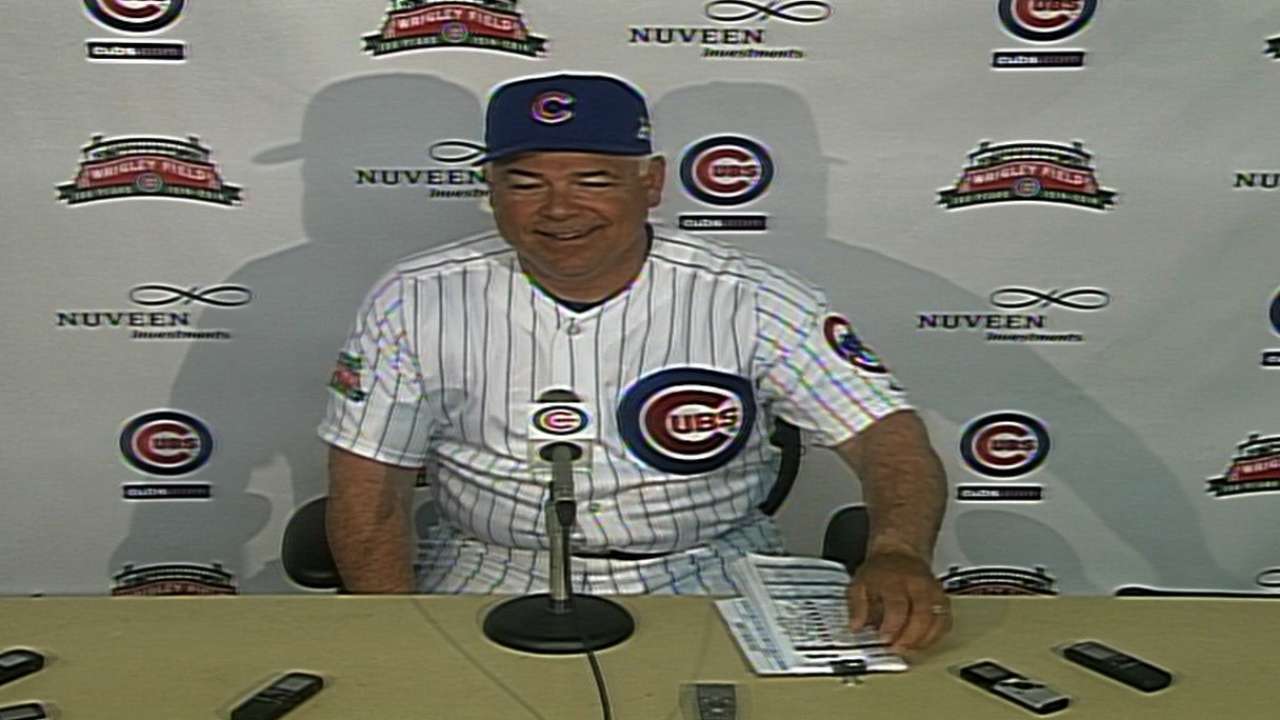 CHICAGO -- The chatter surrounding Cubs callup Arismendy Alcantara continued Saturday after the 22-year-old shifted from second base to center field and scored two runs while going 2-for-5 in the Cubs' 11-6 loss to the Braves.
"It's awesome, something special to me," he said afterward. "This has been my dream. It's something I can't explain to you. It's something you're looking for."
After the game, the Cubs held their stance of not confirming the status of the talented rookie, in terms of whether he'll be sent back to Triple-A Iowa after the All-Star break to make room for more starting pitchers. Manager Rick Renteria wouldn't even confirm if Alcantara would be in the lineup in Sunday's series finale.
But that doesn't change Alcantara's belief that he's prepared to remain at the big league level.
"I feel I'm ready," said Alcantara, who is 7-for-18 with three RBIs through his first four Major League games. "I just try to do the same things every day. Just try to do my job."
After scoring the game-winning run in the Cubs' walk-off win on Friday, Alcantara led off Saturday's game with a double, then scored on an RBI liner to left by Justin Ruggiano. He crossed the plate again on a wild pitch in the fifth after singling to lead off the frame.
Alcantara also showed no struggles in adjusting to center field, despite 15-mile-per-hour-plus winds at Wrigley Field. Nine balls were hit his way on Friday, all of which he fielded with ease.
"He looked very smooth," Renteria said. "He's obviously an athlete, obviously has a feel, and [it] looks like reaction and routes, at least for this day, were good. Very composed. He gets there and he's got a good arm."
In his six-year Minor League career, Alcantara played across the infield with the exception of first base. He took the outfield for the first time just this year in 11 games with Iowa.
So which does he prefer -- second or center?
"It doesn't matter," Alcantara said. "I just want to be in the lineup."
Daniel Kramer is an associate reporter for MLB.com. This story was not subject to the approval of Major League Baseball or its clubs.