Prospects Bryant, Baez headed to Target Field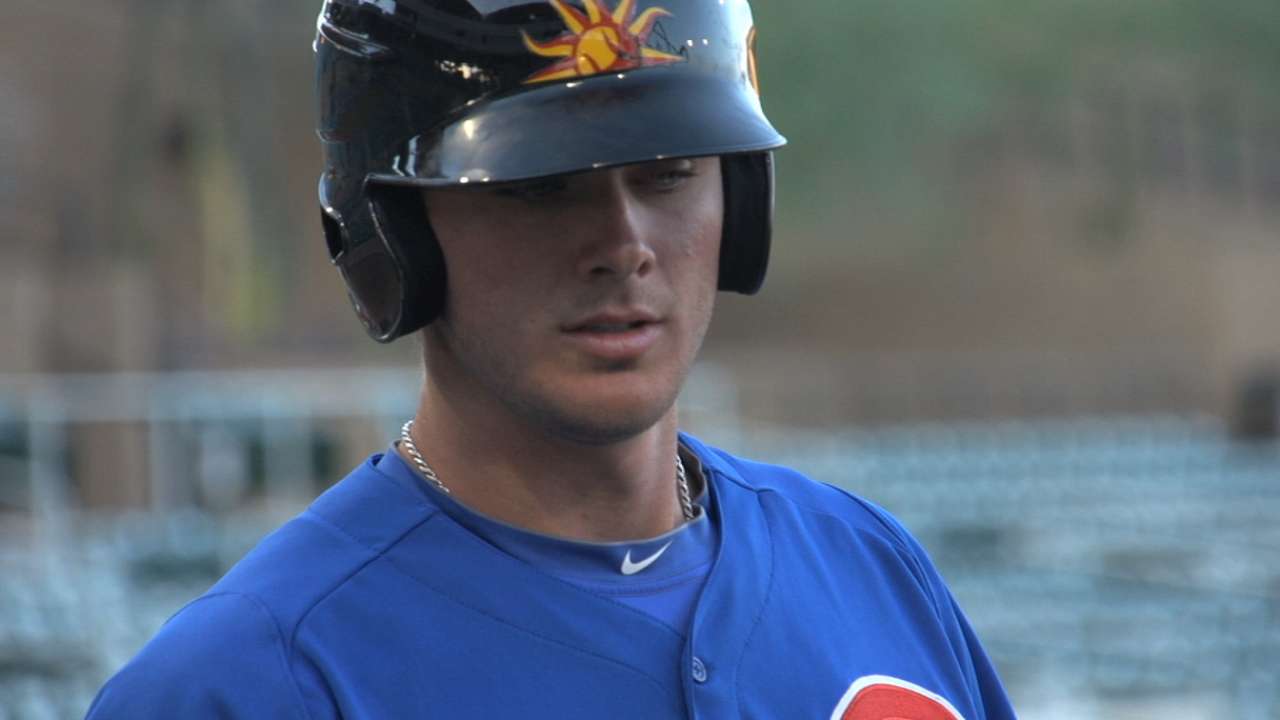 CHICAGO -- Top Cubs prospects Kris Bryant and Javier Baez are headed to Minnesota to play in Sunday's Sirius XM All-Star Futures Game at Target Field.
Bryant, who was selected with the second overall Draft pick last year and is on the U.S. roster for Sunday, is hitting .346 this season with 31 home runs and 81 RBIs in 92 games with Triple-A Iowa and Double-A Tennessee.
Baez, the ninth overall pick in 2011, has played 84 games at Iowa, where he's hitting .240 with 14 homers, 55 RBIs and 35 extra-base hits. Baez is on the World roster for Sunday's game.
The duo, also listed as the top two Cubs' prospects by Baseball America, wrapped the first half of Iowa's season with a 7-4 win over the Oklahoma City Red Hawks on Friday.
Daniel Kramer is an associate reporter for MLB.com. This story was not subject to the approval of Major League Baseball or its clubs.