Renteria voices support for embattled Jackson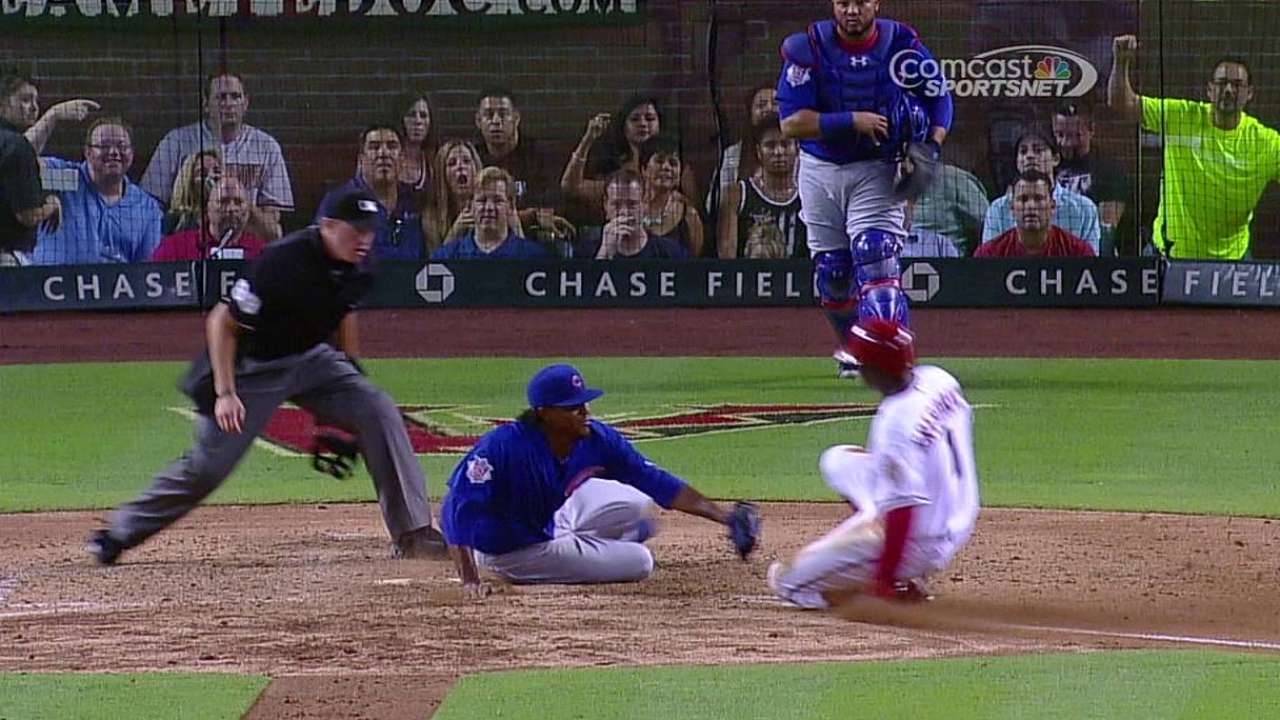 PHOENIX -- High expectations have been placed on Edwin Jackson since he signed a four-year, $52 million contract with the Cubs in December 2012. On Friday, Jackson opened the second half with 5 1/3 innings against the Diamondbacks, and did not get a decision. After the game, Renteria complimented Jackson.
"I know he's the guy we seem to pick on, and I thought he did a great job today," Renteria said.
Jackson gets "picked on" because in his first year with the Cubs in 2013, he led the National League in losses, which is not what fans expected when the right-hander signed the hefty deal.
On Saturday, Renteria said his comment might have been a poor choice of words on his part, and then he explained.
"He's a young man who has obviously got here and was expected to do a lot, and rightfully so, and I think he knows it, too," Renteria said Saturday. "I think he's shown he's better than he has been and he continues to progress."
Renteria admitted he's very protective of his players, which prompted the comment. Jackson did not give up the lead against the Diamondbacks in the Cubs' 5-4 loss.
"I know he's had more outings than not where maybe we've taken the lead and he's given it up," Renteria said. "[Friday], he had five-plus very good innings. We had a fresh bullpen and it was a good situation to see if we could leave him in a positive state and something to build on. Even seasoned veterans need things to build on."
Renteria said he feels Jackson has done better this season, but adds, "it's not near what everybody wants, and he would be the first one to tell you, 'I know I can be better.'"
Carrie Muskat is a reporter for MLB.com. She writes a blog, Muskat Ramblings, and you can follow her on Twitter @CarrieMuskat. This story was not subject to the approval of Major League Baseball or its clubs.