Alcantara to see more time with latest moves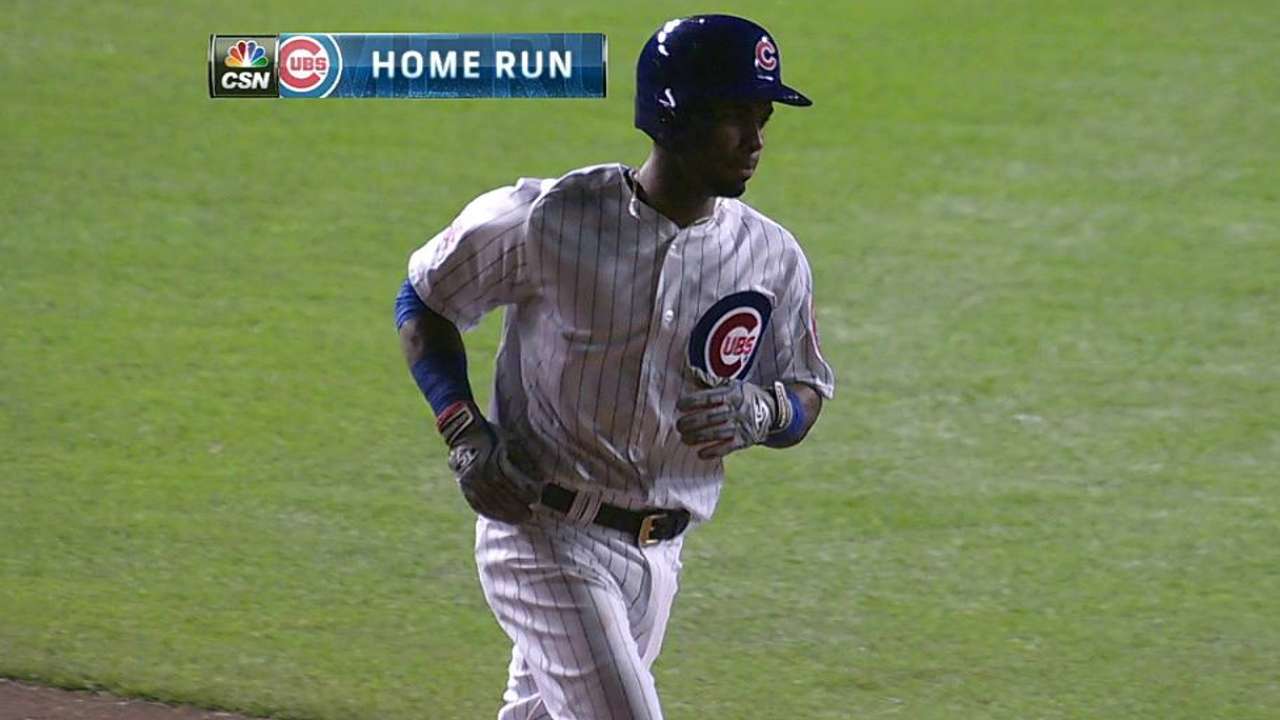 CHICAGO -- The Cubs' youth movement is underway with the team's decision to stick with Arismendy Alcantara and say goodbye to Darwin Barney, who was designated for assignment Tuesday.
"It's time for 'Mendy' to play," Cubs general manager Jed Hoyer said Tuesday. "He'll play second, he'll play center. I think he'll be in the lineup every day. One of the things we feel strongly about is that when we do bring guys up, they're here to play. We're not going to bring up these guys who are part of our future to share time on the bench."
Alcantara, who hit his second homer in Tuesday night's 6-0 victory over the Padres, was called up from Triple-A Iowa on July 9, when Barney went on paternity leave, and was batting .286 in his first eight games. He will play both second and center field, switching with Emilio Bonifacio, who was activated from the disabled list on Tuesday, which prompted the need for a spot on the roster.
"We don't expect [Alcantara] to come up here and set the world on fire," Hoyer said. "I think he'll have some great series like he had, and he'll have some struggles like he did in Arizona [when he went 1-for-12]. That's part of the process and it's part of the process for every one of the young guys we bring up, as Starlin [Castro] and [Anthony] Rizzo can attest to."
Alcantara and Bonifacio are interchangeable at the top of the Cubs' order, too, as both are switch-hitters, and both have speed.
"One is obviously an established player, and one is coming along and learning his craft at the Major League level," Cubs manager Rick Renteria said of the two. "Now [Alcantara] has a partner who is doing what he's doing. It's not bad that they're here at the same time."
Alcantara, who batted .307 at Triple-A Iowa, has had more playing time at second than center.
"He'll probably have some growing pains out there," Hoyer said.
Carrie Muskat is a reporter for MLB.com. She writes a blog, Muskat Ramblings, and you can follow her on Twitter @CarrieMuskat. This story was not subject to the approval of Major League Baseball or its clubs.