Soler, Almora earn Minor League promotions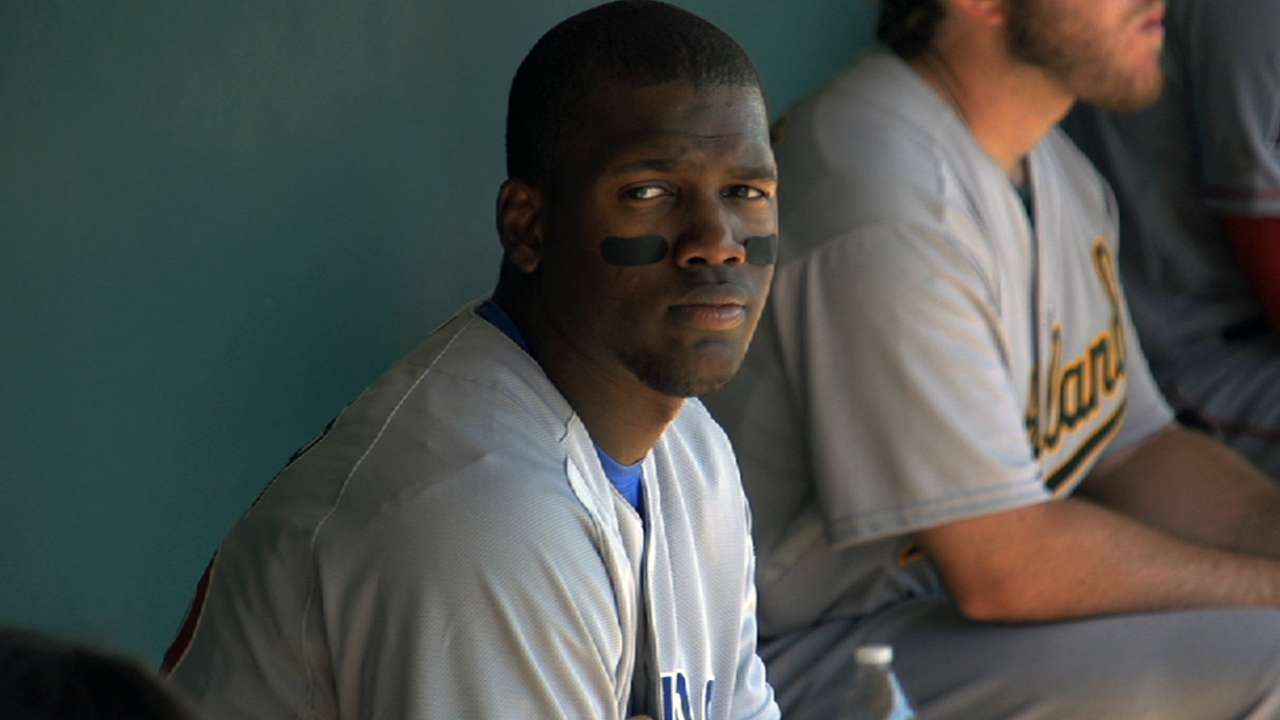 CHICAGO -- Jorge Soler told the Cubs he's on a mission to get to the big leagues, and the Cuban outfielder is now one step closer to fulfilling that.
The Cubs promoted Soler, 22, to Triple-A Iowa late Tuesday. He was batting .415 at Double-A Tennessee after going 2-for-3 on Tuesday with a triple. The outfielder was limited early this season because of leg injuries.
He wasn't the only top prospect to get a promotion. Albert Almora, the Cubs' No. 1 pick in the 2012 First-Year Player Draft, who hit his seventh home run on Tuesday and was batting .283 with 50 RBIs, was bumped up from Class A Daytona to Tennessee.
"There was no grand plan to do it in concert -- it just made sense," Cubs president of baseball operations Theo Epstein said of the timing.
Soler played 55 games last season at Daytona after sustaining a left shin fracture in June. This year, he was bothered by hamstring injuries, and was injured after his first at-bat in April. He played seven games in April and May combined. Since coming off the disabled list, he was had a slash line of .463/.538/1.000 in 15 games in July, and has hit six home runs with 15 RBIs.
"With Soler, we talked about how he looked like he was on a mission," Epstein said. "He came off the [disabled list] without missing a beat. It was remarkable for him to not show any signs of rust. He said, 'Now is my time.' He made a statement."
And it's not just the impressive offensive numbers but the quality of at-bats that have impressed the Cubs. Soler has been hitting more balls in the air, and most have gone out of the ballparks.
"When you're as strong as he is, and you hit the ball as hard as he does, and can manage an at-bat like he does, hitting the ball in the air is a good thing and the results are going to come," Epstein said.
Almora has been hitting with more authority and more power, Epstein said.
"He's the type of player who plays up to the level of competition and rises to a challenge," Epstein said. "He's played with guys older than he is his entire career -- amateur and professional career. We think this is a nice challenge for him."
Carrie Muskat is a reporter for MLB.com. She writes a blog, Muskat Ramblings, and you can follow her on Twitter @CarrieMuskat. This story was not subject to the approval of Major League Baseball or its clubs.