Castro misses double-play partner Barney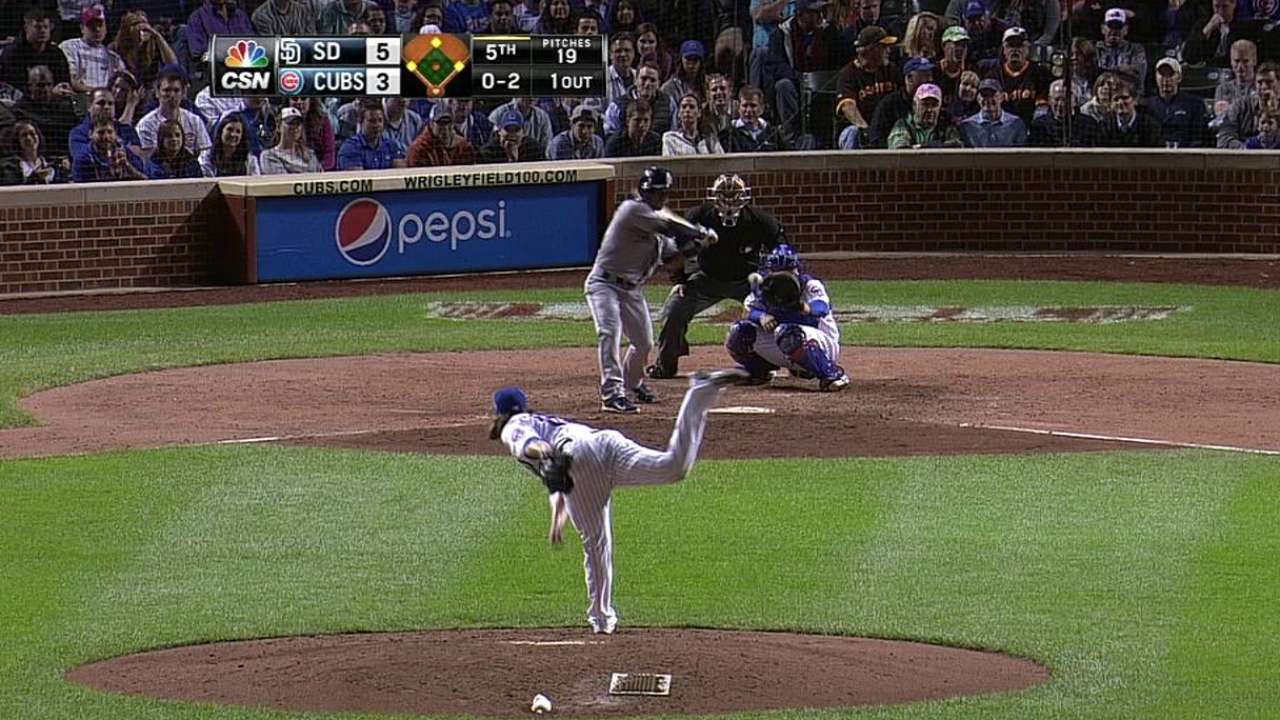 CHICAGO -- Starlin Castro still uses a glove that Darwin Barney had made for the two of them. However, the Cubs shortstop has not talked to Barney since the second baseman was designated for assignment on Tuesday.
"I couldn't even believe it," Castro said Thursday about the transaction, which caught him off guard. "I come here two days ago, and I didn't see anything in his locker. It was really tough for me. We've been together in the middle since 2010."
Barney was the starting shortstop at Triple-A Iowa when Castro was promoted from Double-A to the big leagues in 2010, and started playing second base in the Minors. The two were paired together in the infield in mid-August that year.
"We were together all the time and had a good relationship, and now that happens, and I can't even believe it," Castro said. "Hopefully, another team will take him. Who knows?"
The Cubs decided to go with rookie Arismendy Alcantara over Barney, who was batting .230 in 72 games with the Cubs.
Castro has yet to talk to Barney since the move, and said he wanted to wait for a couple days. The two middle infielders had talked about someday both winning Gold Glove awards. Barney won his first in 2012. Castro plans to stay in touch.
"I'm going to call him when I need more gloves, and tell him to make me one," Castro said, smiling.
Carrie Muskat is a reporter for MLB.com. She writes a blog, Muskat Ramblings, and you can follow her on Twitter @CarrieMuskat. This story was not subject to the approval of Major League Baseball or its clubs.