Baez, Bryant, Soler bat 3-4-5 in Triple-A Iowa lineup
Combine for four hits in first game playing together in Minors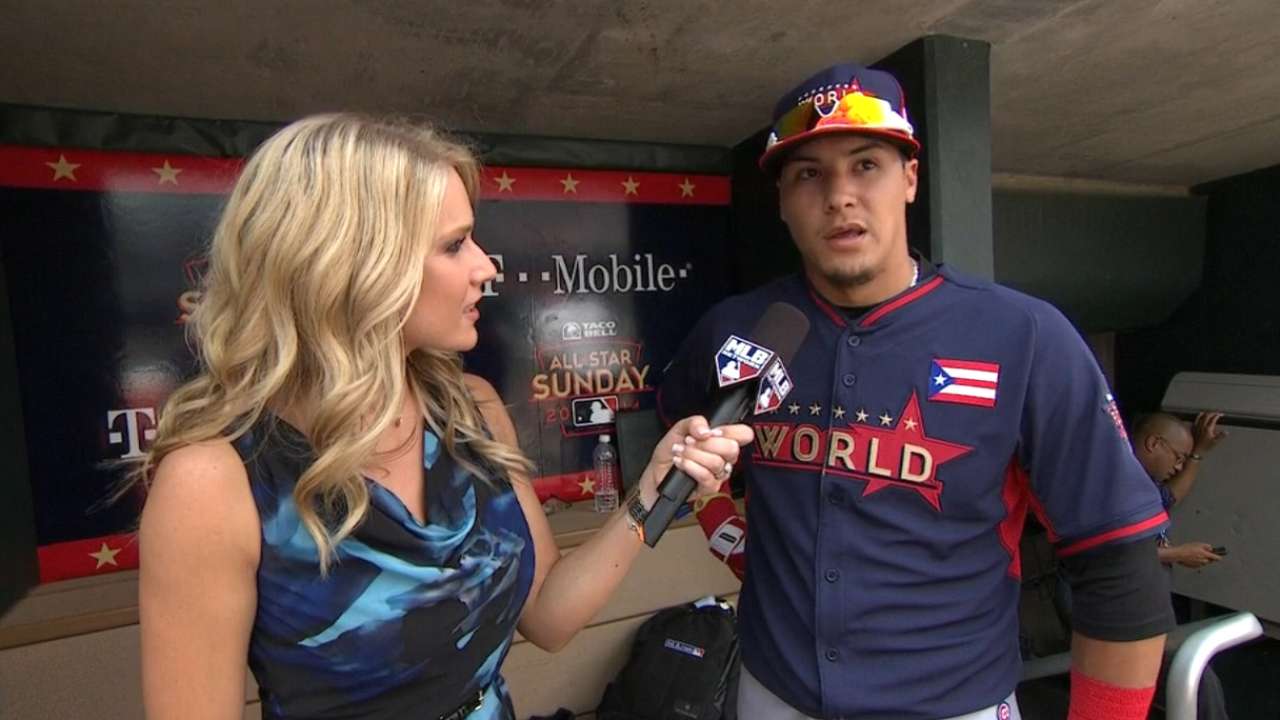 In the latest sign the future is moving ever closer to Wrigley Field, Cubs' prospects Javier Baez, Kris Bryant and Jorge Soler batted 3-4-5 in Triple-A Iowa's lineup Thursday night. It was Soler's Triple-A debut and marked the first time three members of the so-called "Core Four" prospects have played together (center fielder Albert Almora is the last member).
Baez, Bryant and Soler didn't disappoint in their first game together. They combined for four hits and four runs Thursday and, with the core of the lineup leading the way, Iowa defeated New Orleans, 11-2.
Baez, the Cubs' No. 1 prospect and ranked No. 6 on MLBPipeline.com's Top 100 Prospects list, went 2-for-5 with a home run and three RBIs. For the seventh time in eight games, he played second base as his education at the new position continues. He had been exclusively a shortstop before last week.
Bryant, the Cubs' No. 2 prospect and No. 8 on the Top 100, went 1-for-4 with two runs. He is hitting .311/.393/.664 with 11 home runs in 32 games since joining Iowa last month.
Soler, the Cubs' No. 6 prospect and No. 40 on the Top 100, went 1-fo-3 and scored a run in his debut. He began the season with Double-A Tennessee, but was limited in the first half by hamstring injuries. Now healthy again, he was promoted to Iowa on Tuesday night after hitting.415/.494/.862 with six home runs in 22 games with the Smokies.