Lights-out Ramirez to rest in Minors; Parker recalled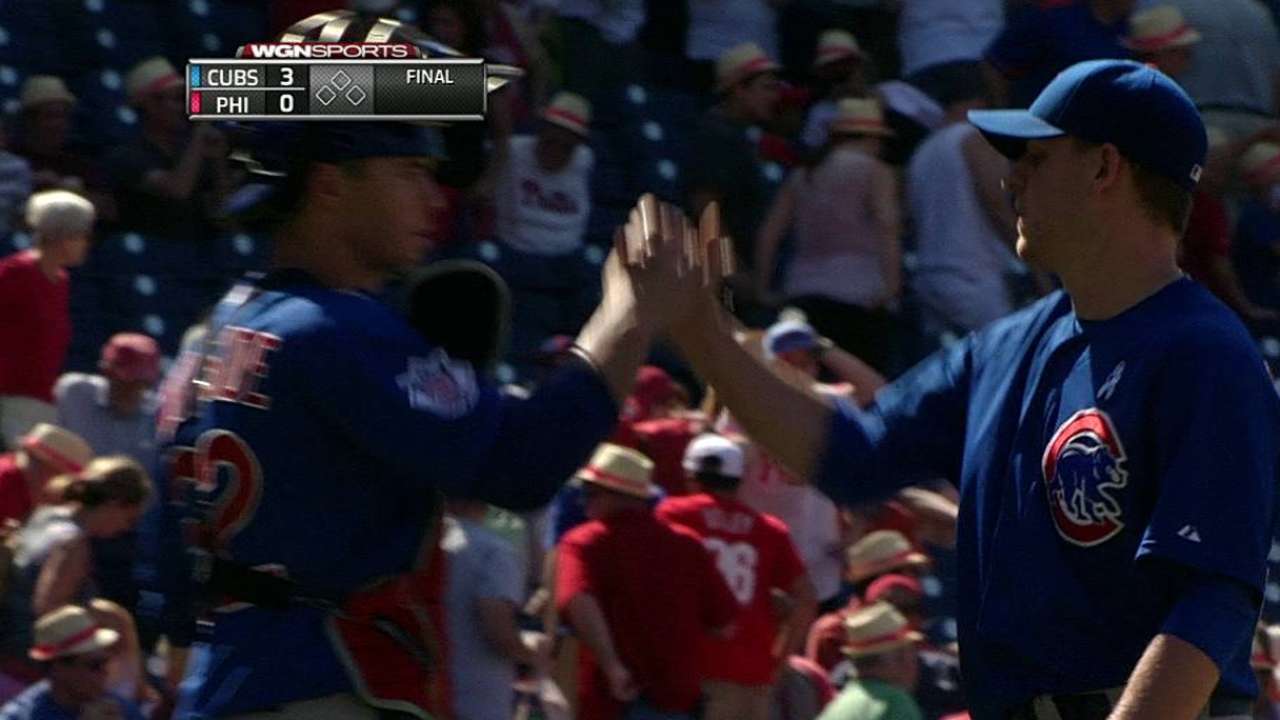 CHICAGO -- Cubs reliever Neil Ramirez is going to get a little breather.
Since Spring Training, the Cubs have been concerned about the number of innings for their relievers, and on Saturday, they decided to option Ramirez to Triple-A Iowa and recall Blake Parker. But Ramirez won't report immediately to Iowa, and instead will take some days off, then ease back into the workload.
Ramirez, 25, may not be the only reliever who gets a break. Manager Rick Renteria said they're keeping an eye on right-handers Brian Schlitter and Justin Grimm as well. The Cubs have been carrying eight relievers for most of the season, but still seem to come up shorthanded.
"We're just going to give [Ramirez] a blow, that's all this is," Renteria said Saturday. "We've been using everybody extensively. We've had conversations within the organization since Spring Training about a lot of our arms. We've used them a lot and we want to have the ability to give them a break during the course of the season."
The move is definitely not performance-based. Ramirez has an 0.96 ERA in 33 games, giving up three earned runs over 28 innings. Grimm leads the bullpen with 47 games and 44 1/3 innings, while Schlitter has pitched in 43 2/3 innings over 46 games.
"I'm sure it won't be the last person we do," Renteria said of Ramirez. "We have quite a few arms we've been riding quite a bit."
The expectation is that Ramirez will be back after 10 days, Renteria said.
Parker, 29, has 21 saves with a 1.29 ERA in 28 games for Iowa this season. This is his fourth stint with the Cubs this season, and he is 1-0 with a 9.53 ERA in five games.
Carrie Muskat is a reporter for MLB.com. She writes a blog, Muskat Ramblings, and you can follow her on Twitter @CarrieMuskat. This story was not subject to the approval of Major League Baseball or its clubs.