Baez still developing in Triple-A, Renteria says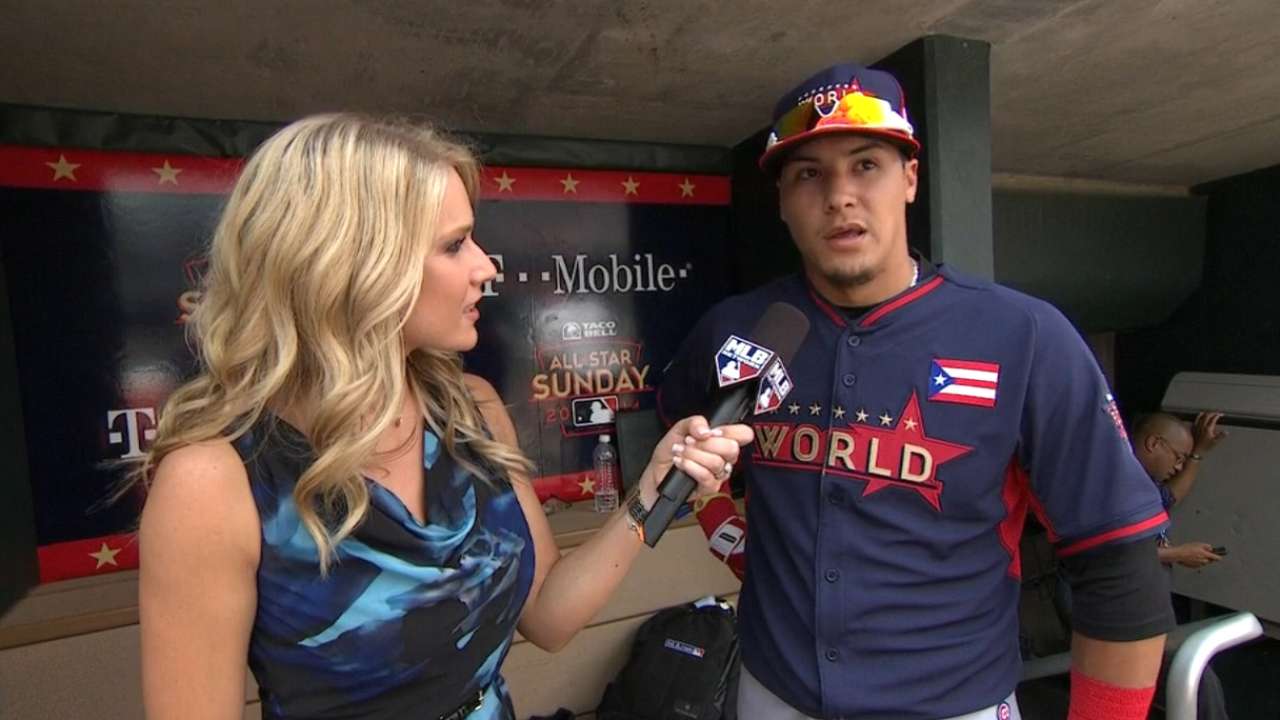 LOS ANGELES -- Chris Valaika, added to the Cubs' 25-man roster on Friday, knows how good the Triple-A Iowa team is.
"That's a special lineup," Valaika said of the 3-4-5 combo of Javier Baez, Kris Bryant and Jorge Soler. "There's a lot of good things coming. Javy has really turned it around and he's killing it down there and Soler getting healthy, he's polished. ... It's a professional lineup."
But they're not ready to join the big league team yet. Valaika was added to take Emilio Bonifacio's spot on the roster. Baez has been playing a lot of second base as well as short.
"He's done a great job," Valaika said of Baez. "I think that transition is really smooth. I think the more he does it, he'll keep getting better and better. That transition has been pretty seamless."
Manager Rick Renteria knows Cubs fans want to see Baez, 21, join the big league team. It's not time yet.
"Like most players, you want to make sure everybody from the developmental standpoint, everybody from the front office, everybody who has their eyes and hands on him feel comfortable with any decision that ultimately puts him in a different place other than Iowa," Renteria said. "There's no hurry, there's not any pressure to do anything right now. When the move is made with him, whenever that is, it'll be because everybody has drawn a clear consensus that the action is right for him and for us."
Baez was batting .259 with 21 home runs, 24 doubles, two triples and 78 RBIs in 101 games, but in July, he hit .300 with 10 home runs and 32 RBIs in 29 games. He's second in the Pacific Coast League in RBIs, tied for second in extra-base hits (47), and tied for fourth in home runs.
"Everybody will debate when it's appropriate for him to be here, and how he can gain or use this time right now to garner experience," Renteria said. "I think, quite frankly, we still have to allow him to continue to develop some things down there, continue to play, continue to build his confidence.
"He's doing much better," Renteria said. "Once we as an organization feel comfortable with any movement that's made with him, I'm sure he'll make it."
Carrie Muskat is a reporter for MLB.com. She writes a blog, Muskat Ramblings, and you can follow her on Twitter @CarrieMuskat. This story was not subject to the approval of Major League Baseball or its clubs.