Valaika gets callup just in time to play in hometown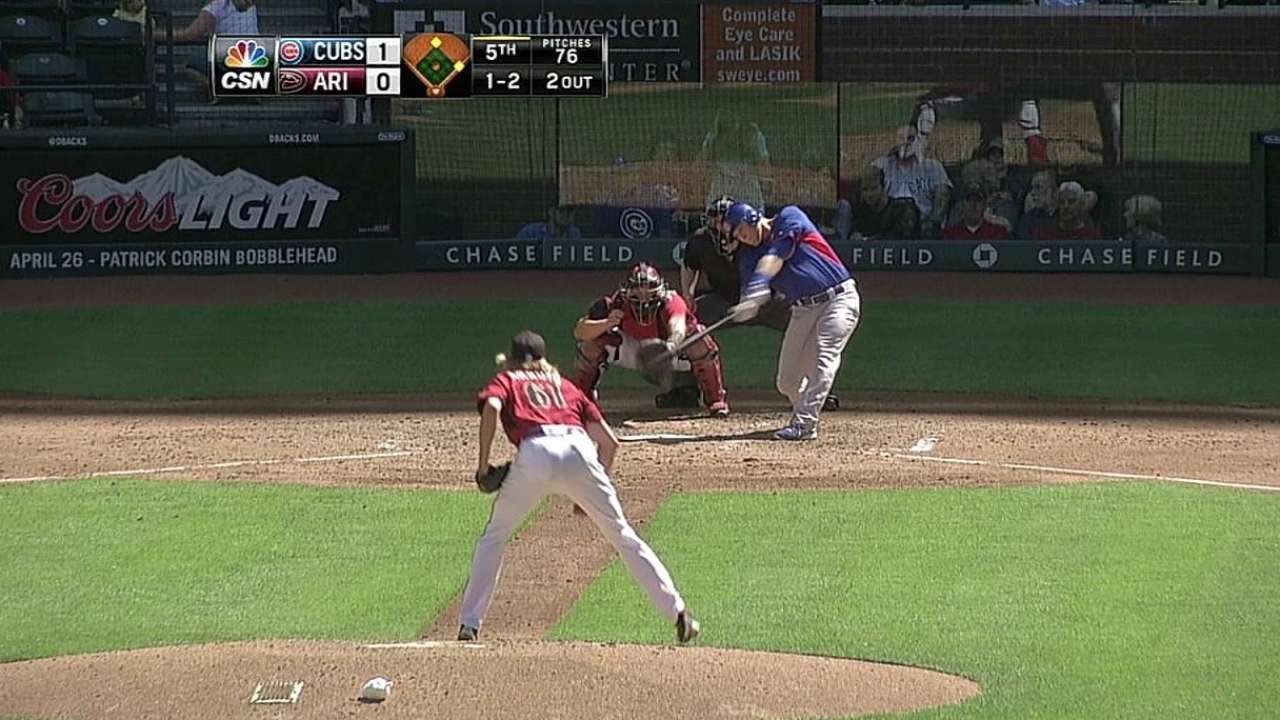 LOS ANGELES -- Chris Valaika grew up about 20 minutes from Dodger Stadium, but has never played at the ballpark. On Friday, he got to walk on the field for the first time, and felt just like a kid again.
"It couldn't happen any better to have a nice homecoming, coming to L.A. like this," Valika said. "You can't make that up."
Valaika was selected by the Cubs from Triple-A Iowa and added to the roster Friday to take Emilio Bonifacio's spot on the roster after the infielder was traded to the Braves. Valaika was in Iowa's lineup Thursday, then scratched, but didn't know about the callup until manager Marty Pevey talked to him after the game.
This isn't Valaika's first call to the big leagues -- he played for the Reds briefly in 2010-11, and also for the Marlins last year. But now he's on the Cubs, which is his father's favorite team, and he's at Dodger Stadium, where he watched games as a kid.
"I grew up a Cubs fan -- my dad's from Chicago," Valaika said. "I watched a lot of games here. ... I walked out early just to take a look and see it from that angle."
Manager Rick Renteria said he'll use Valaika everywhere in the lineup to give guys a breather. At Iowa, Valaika played first, second, third, shortstop, and left field. He'd probably catch if asked.
"That's the role I've come into is that utility role," he said. "I showed the coaching staff here that they could trust me at all the positions in the infield and the versatility has given me the opportunity today."
He had never played outfield until this season, and had to add an outfielder's glove.
"My role is all over the place," Valaika said. "You show up at the park never knowing where you're going to be."
Carrie Muskat is a reporter for MLB.com. She writes a blog, Muskat Ramblings, and you can follow her on Twitter @CarrieMuskat. This story was not subject to the approval of Major League Baseball or its clubs.