Villanueva eager to help Cubs improve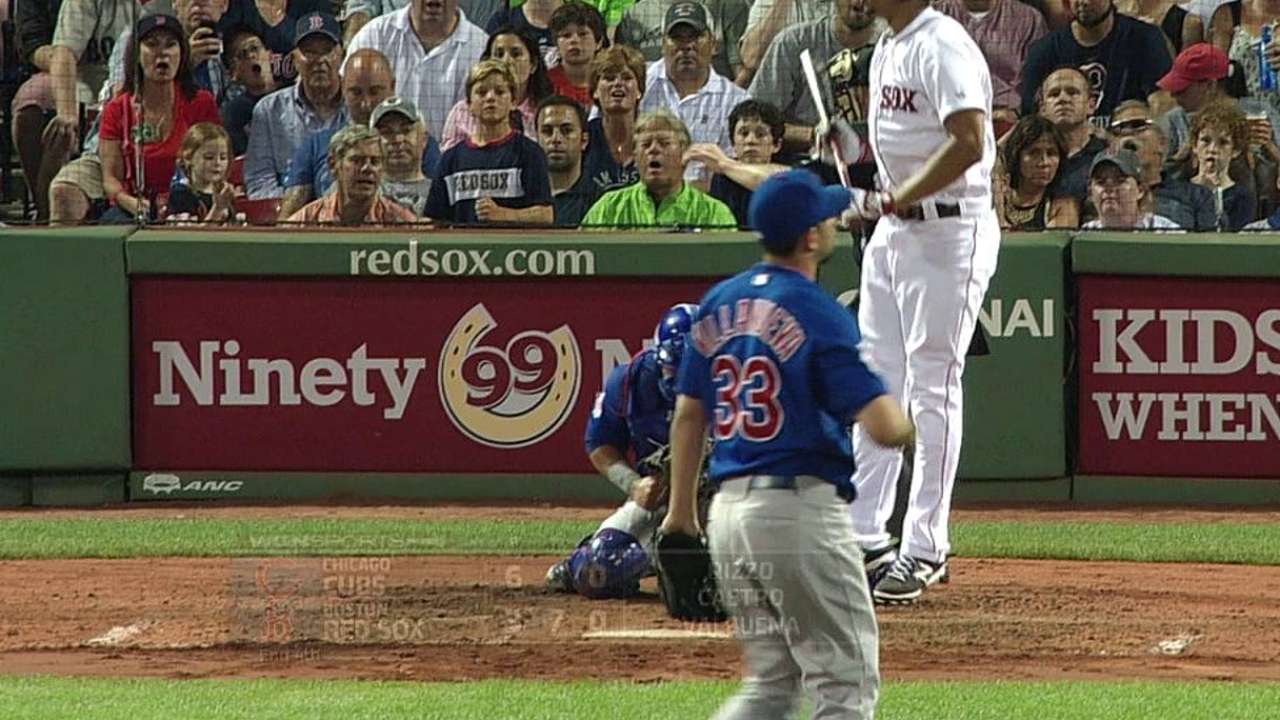 LOS ANGELES -- Just because the Trade Deadline has passed, doesn't mean players cannot move, and Cubs pitcher Carlos Villanueva knows that.
Players placed on waivers can be claimed after the July 31 deadline. Teams still needing another arm in the bullpen could call.
"Me and a couple guys who have been around for a while understand it's still a possibility," Villanueva said Saturday. "The young guys don't need to worry about it because they don't want to get rid of inexpensive talent."
Villanueva, 30, will be a free agent after this season, so why wouldn't the Cubs try to get something for him? Of course, he'd like to stay.
"Why wouldn't I? I've grinded it out for two years here," he said. "I've been here for the tough times, and I want to be here for the good times, too. It'll give me a lot of chances to talk smack with some purpose. I've been here through those bad times. I think I'd be entitled to talk some smack.
"It all depends on how they evaluate you [in the front office]," he said. "They might see a value in me, and they might see me as being replaceable. I can't control it, and it doesn't offend me either."
Villanueva is hoping he provides value to the Cubs as more than an arm, but also a mentor to the young relievers.
"I understand where my place is on a team like this," he said. "I understand if I chose to help, I can be a big help to these guys. I know where I am at this place in my career. That's why it would be really special to win with a team like this. We're stepped on so much by everybody. It'd be nice to be able to win, and stand up and say, 'Talk now.' I can speak that way now because I have a Cubs uniform on."
He's well aware the Cubs are looking for young prospects. Villanueva was a young pitcher included in a deal in 2004 between the Giants and Brewers.
"If I can help them nab a young guy like me when I got traded when I was in Rookie Ball and nobody thought much of me -- look at me," he said. "I've been at it for nine years. I can't believe it either."
Villanueva was so lightly thought of, one of the general managers couldn't remember the pitcher's name when talking about the deal. Villanueva can laugh about it now.
"I didn't expect him to know my name," he said. "Everybody on the Giants threw hard, and I came here, and I threw the same as I throw now. I don't think they expected much from me. The Brewers, Blue Jays and Cubbies have gotten something from me."
Carrie Muskat is a reporter for MLB.com. She writes a blog, Muskat Ramblings, and you can follow her on Twitter @CarrieMuskat. This story was not subject to the approval of Major League Baseball or its clubs.