Puig picked off at first after Cubs' challenge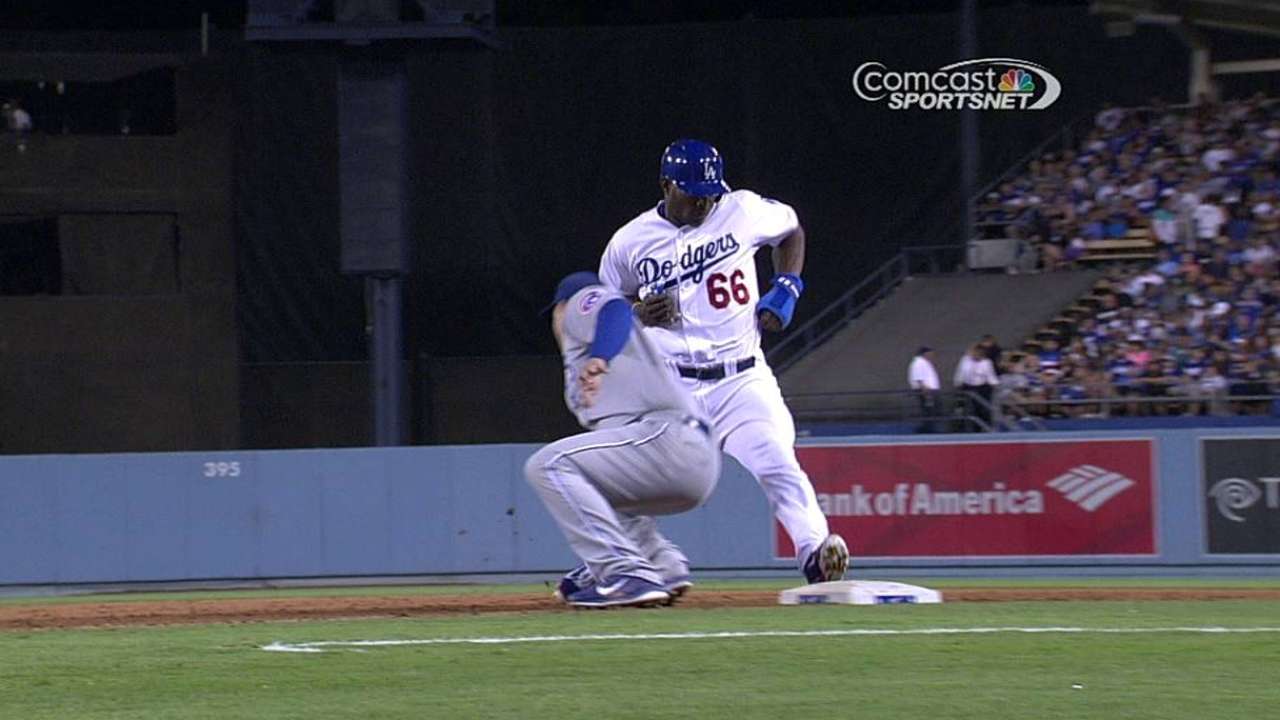 LOS ANGELES -- Cubs manager Rick Renteria challenged whether pitcher Brian Schlitter picked off Yasiel Puig at first base in the seventh, and won.
With the game tied at 2, Puig led off the seventh with a pinch-hit single. Schlitter threw to first, and first-base umpire David Rackley called Puig safe. Renteria asked for a review, and the call was overturned.