Baez eager to play in front of Chicago fans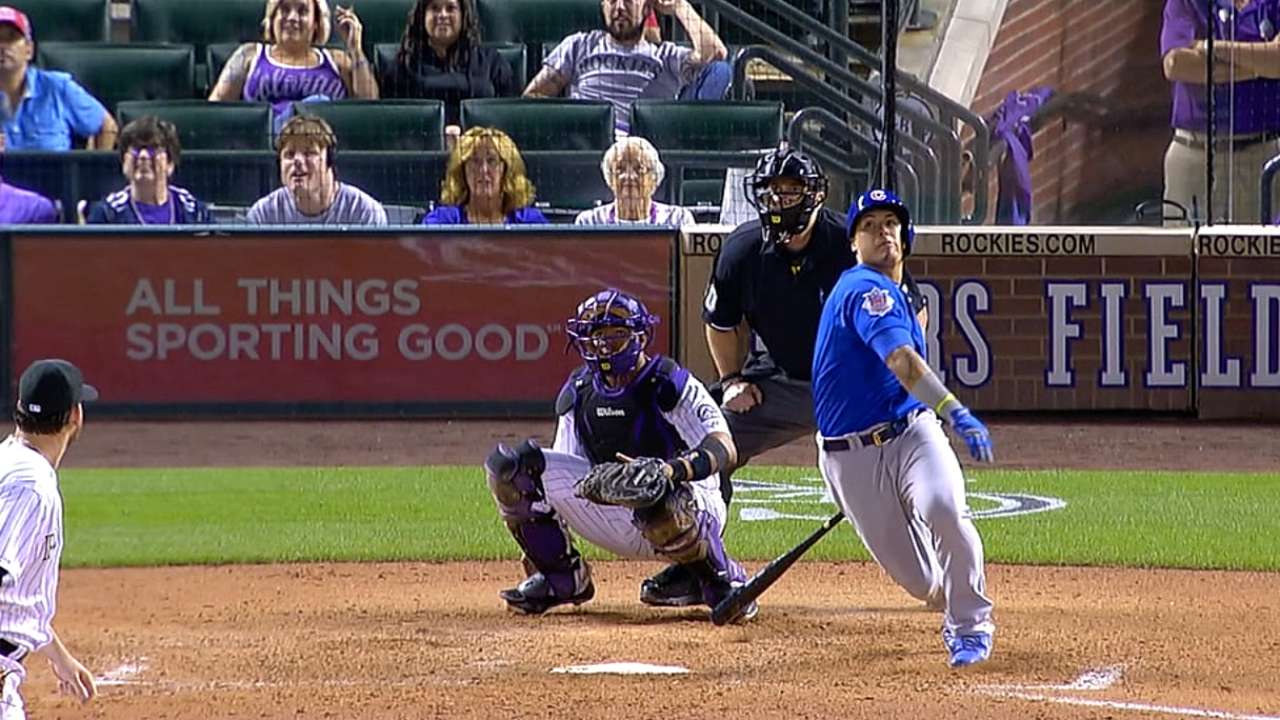 DENVER -- Javier Baez is eager to get to Chicago. Shortstop Starlin Castro delayed his shopping trip with the rookie infielder until they can go to stores on Michigan Avenue.
Twenty-four hours after Baez smacked a game-winning home run in the 12th inning of the Cubs' 6-5 win over the Rockies in his Major League debut, not much had changed for the second baseman.
He wasn't too concerned that television ratings for the game soared, or that Cubs fans were beyond giddy, expressing their enthusiasm on social media. He didn't answer all the text messages from friends.
"I have to rest, too," he said Wednesday on Day 2 of his big league life. "I came back to the hotel, and I passed out because I was tired."
His family certainly enjoyed the moment at Coors Field.
"They were really excited," Baez said. "They love that I got to the big leagues, they couldn't wait for this moment and it finally came through."
Baez, 21, also struck out in three of his five at-bats before the home run, and he has a track record of struggling in the beginning at each level he's been at. Is he prepared for that?
"I had three strikeouts, and still got the winning run," he said. "Hopefully, I figure it out pretty soon and start doing good."
His teammates are helping. Luis Valbuena was talking to Baez about positioning on the field when they shifted for the Rockies' Carlos Gonzalez. Shortstop Starlin Castro keeps up constant chatter. What helps Baez is knowing he'll be playing every day in the final 50 games.
"Whatever happens, happens," Baez said. "I'm ready for anything."
He'll get his first taste of Cubs fans on Friday when the team returns home to face the Rays.
"I think it's going to be more exciting than here," Baez said. "We're home, and we have all the support from the fans, and there are a lot of people who know you and they want you to do good."
Carrie Muskat is a reporter for MLB.com. She writes a blog, Muskat Ramblings, and you can follow her on Twitter @CarrieMuskat. This story was not subject to the approval of Major League Baseball or its clubs.