Renteria: Baez will handle Wrigley excitement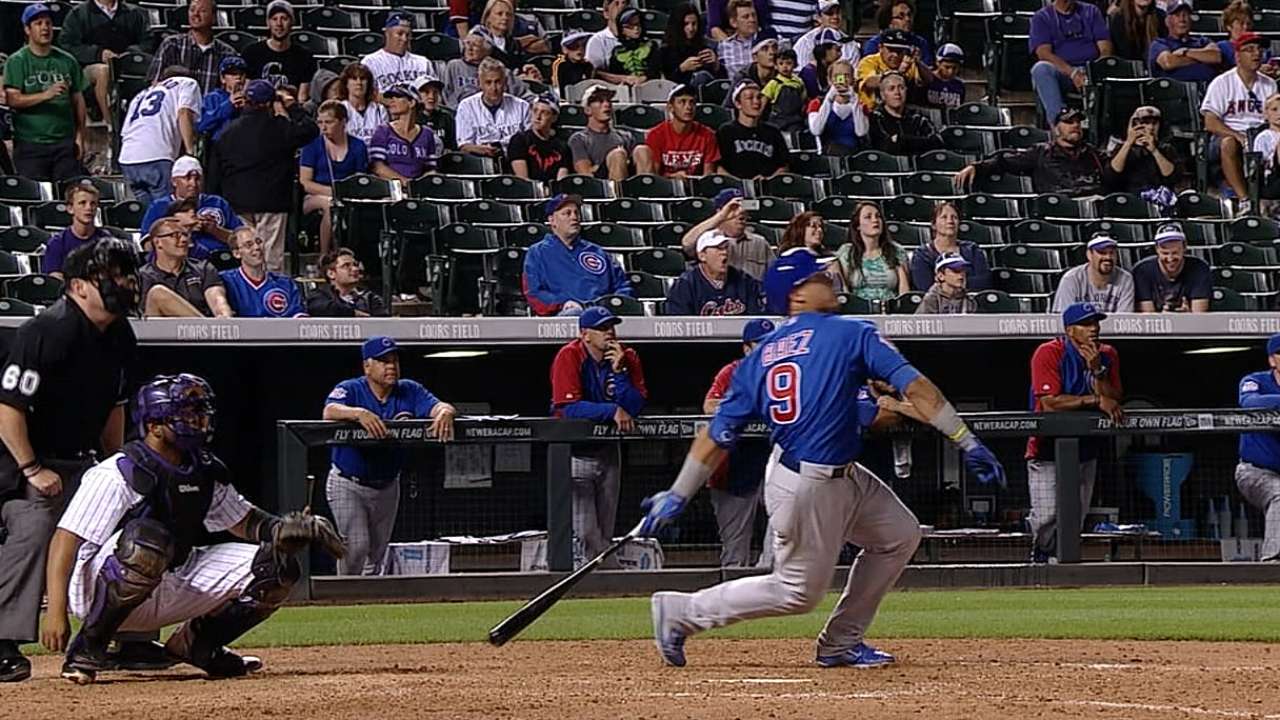 DENVER -- Javier Baez has been to Wrigley Field before, most recently last September when he was honored as the Cubs' Minor League Player of the Year. But on Friday, he'll be in the lineup and playing in his first big league game there as the Cubs open an Interleague series against the Rays.
Think Wrigley Field will be buzzing?
"I'm sure there will be a lot of excitement," Cubs manager Rick Renteria said Thursday. "He's a young man who has been touted for a long time, and rightfully so. He's a very gifted, good looking young player. I think he'll be fine.
"This is a very mature young man, and I think he probably appreciates the support, but I think he has a grasp of being able to separate the nuances of everything that's around him and stay within himself and stay focused on the game," Renteria said. "He's a young man and he'll still have struggles -- he'll have great days, bad days, good days, not so good days. It's all part of the process and that's why he's here."
There were plenty of Cubs fans at Coors Field for Baez's debut on Tuesday, and he didn't disappoint, hitting a game-winning home run in the 12th inning against the Rockies. On Friday, Baez, 21, can expect an even louder reception.
"Probably dealing with all the fan affection will be part of the process also, which isn't necessarily a bad thing," Renteria said. "We all have to keep perspective and keep a good balance in all things."
Baez does like to do extra hitting and will find out quickly that it'll be tough to do because of the lack of batting cages at Wrigley. Renteria said the infielder is developing a routine with hitting coaches Bill Mueller and Mike Brumley.
"He'll continue to develop and hopefully finds a routine and maintains a routine that he's good with," Renteria said.
Carrie Muskat is a reporter for MLB.com. She writes a blog, Muskat Ramblings, and you can follow her on Twitter @CarrieMuskat. This story was not subject to the approval of Major League Baseball or its clubs.