Epstein: Bryant will stay in Minors this season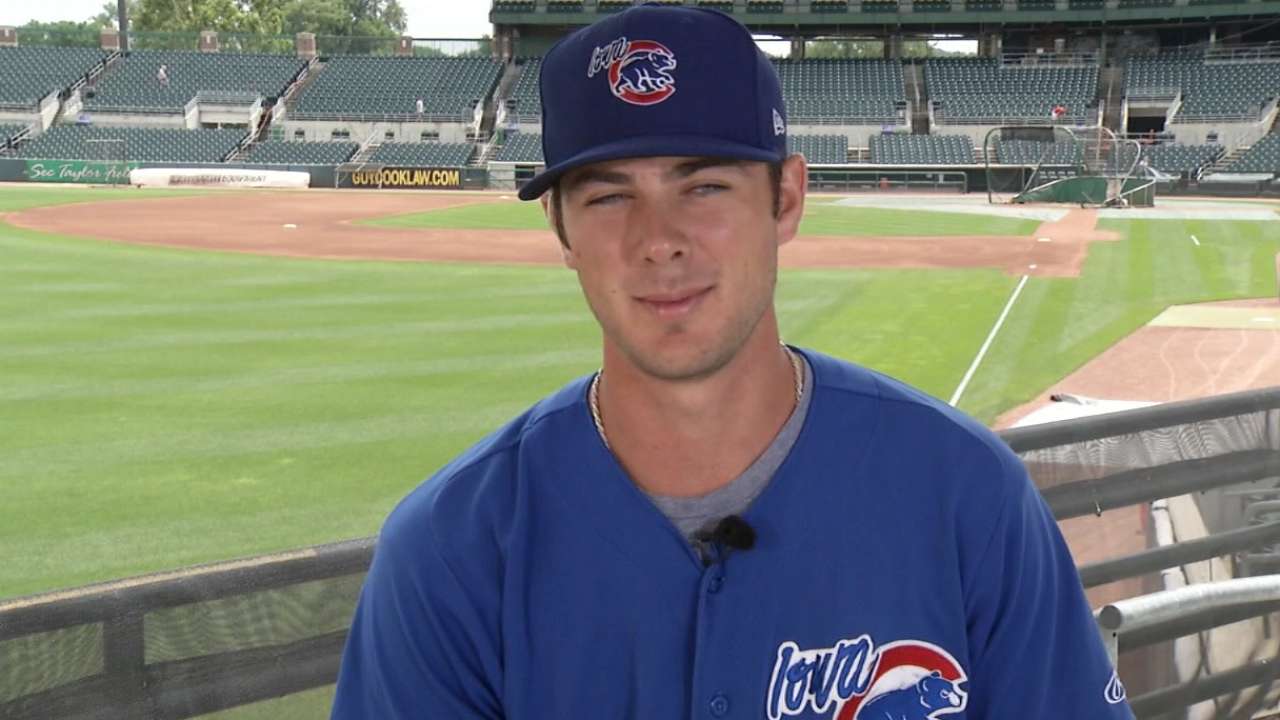 CHICAGO -- Just because the arrival of Javier Baez happened earlier than most anticipated, don't assume third baseman Kris Bryant will make his Major League debut this season.
Bryant continues to dominate Triple-A pitching at Iowa, but Cubs president of baseball operations Theo Epstein says Bryant won't be coming to Chicago this season unless some highly unlikely things happen in the next couple of months.
"Nothing's changed," Epstein said. "I still don't foresee a scenario where Kris would get called up this year. First full professional season, it would really take extraordinary circumstances to call up anybody in his first full professional season. I think Kris is doing extraordinary things, but for us to consider calling somebody up in his first full pro season, I think not only would the player have to be doing extraordinary things, but there would have to be unique circumstances with the big league team, too, where we were in a pennant race and really needed that boost."
The Cubs aren't anywhere near competing for a pennant or even a Wild Card spot, so the odds of seeing Bryant in Chicago prior to next season are very slim. Some have speculated it has more to do with the Cubs not wanting to start the clock on Bryant's service time during a non-competitive season. Epstein says otherwise.
"It's not business," Epstein said Friday afternoon, before Baez's Wrigley Field debut. "It's just ... in your first full professional season, there's enough that you have to deal with without making your big league debut, that that's the proper thing for his development. He's also still got some developmental issues he's working on, from his defense to continuing to work on his approach in certain parts of the strike zone."
Bryant, who's hitting .323 for Iowa, hit his 37th homer between Double-A and Triple-A on Thursday. That tied Rangers prospect Joey Gallo for the most homers in the Minors.
"He's doing a phenomenal job, but I think people forget because of his success that he's had, he was just drafted 14 months ago," Epstein said of Bryant. "When he reaches the end of the season, he should be awfully proud and we'll be awfully proud of him, and there will be a lot to go home and reflect on already. It's not necessary for someone in his first pro season to make it all the way to the big leagues for it to be a thoroughly successful development year."
Brian Hedger is a contributor to MLB.com. This story was not subject to the approval of Major League Baseball or its clubs.