Renteria: Hype hasn't affected Baez's routine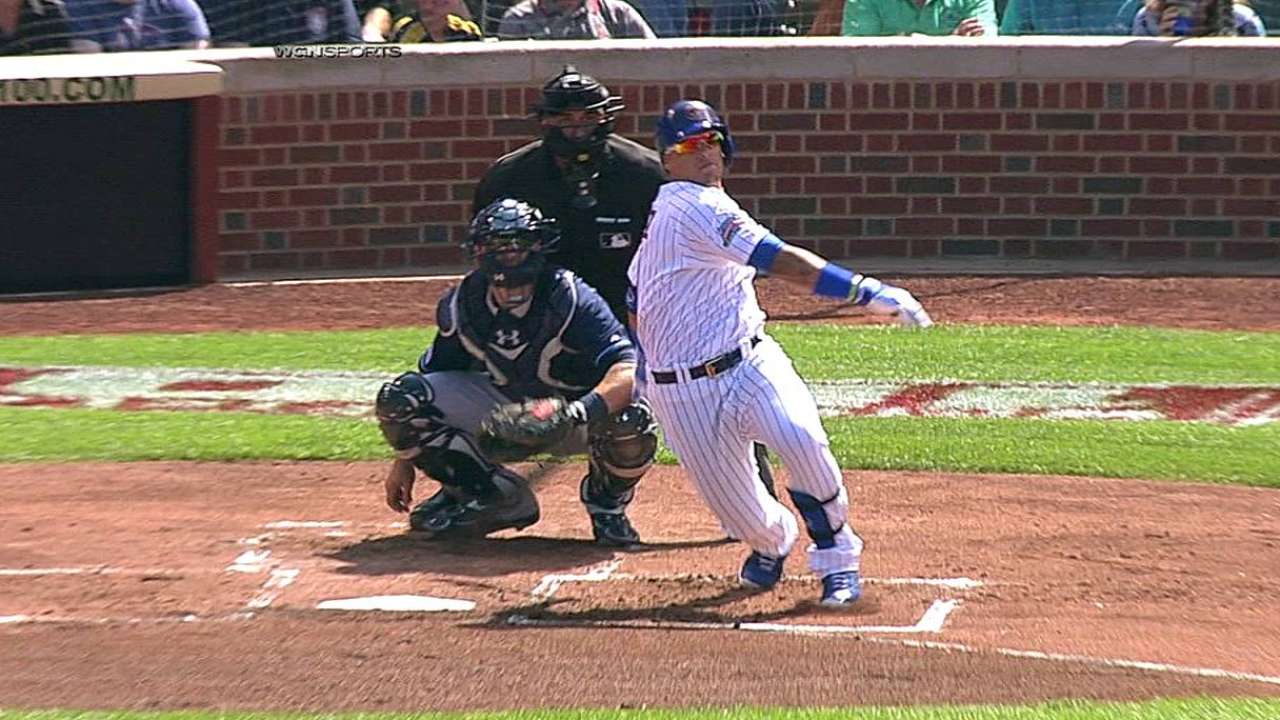 CHICAGO -- Javier Baez was not the center of attention on Saturday as he was on his first day at Wrigley Field.
"Obviously, the attention is well-founded, because he's a gifted player and there's been a lot of expectations and excitement about his arrival," Cubs manager Rick Renteria said of the highly touted prospect who made his Major League debut Tuesday in Colorado.
"I don't think it'll ever cease, because he's a young man who can potentially excite a lot of people for years to come, hopefully," Renteria said of the attention. "It doesn't affect his routine. He comes in and does his same thing every single day and tries to put himself in the right frame of mind to play the game."
Baez, 21, went 1-for-5 on Friday, hitting a single in his first at-bat, and then striking out four times in a 4-3, 10-inning loss to the Rays.
Renteria wasn't surprised that Baez could handle the attention.
"He's had a tremendous amount of attention for quite a long time," Renteria said. "It's in real time now -- he's here with the organization he signed with and has been developing with. He's in the big city of Chicago, and lot of exciting things for him coming. I think he'll be fine."
The second baseman will likely benefit from Starlin Castro's generosity on the next road trip. Castro promised to take Baez shopping so he not only could play in the big leagues but look like a Major Leaguer, too.
Carrie Muskat is a reporter for MLB.com. She writes a blog, Muskat Ramblings, and you can follow her on Twitter @CarrieMuskat. This story was not subject to the approval of Major League Baseball or its clubs.