Renteria encouraging Baez to 'be himself'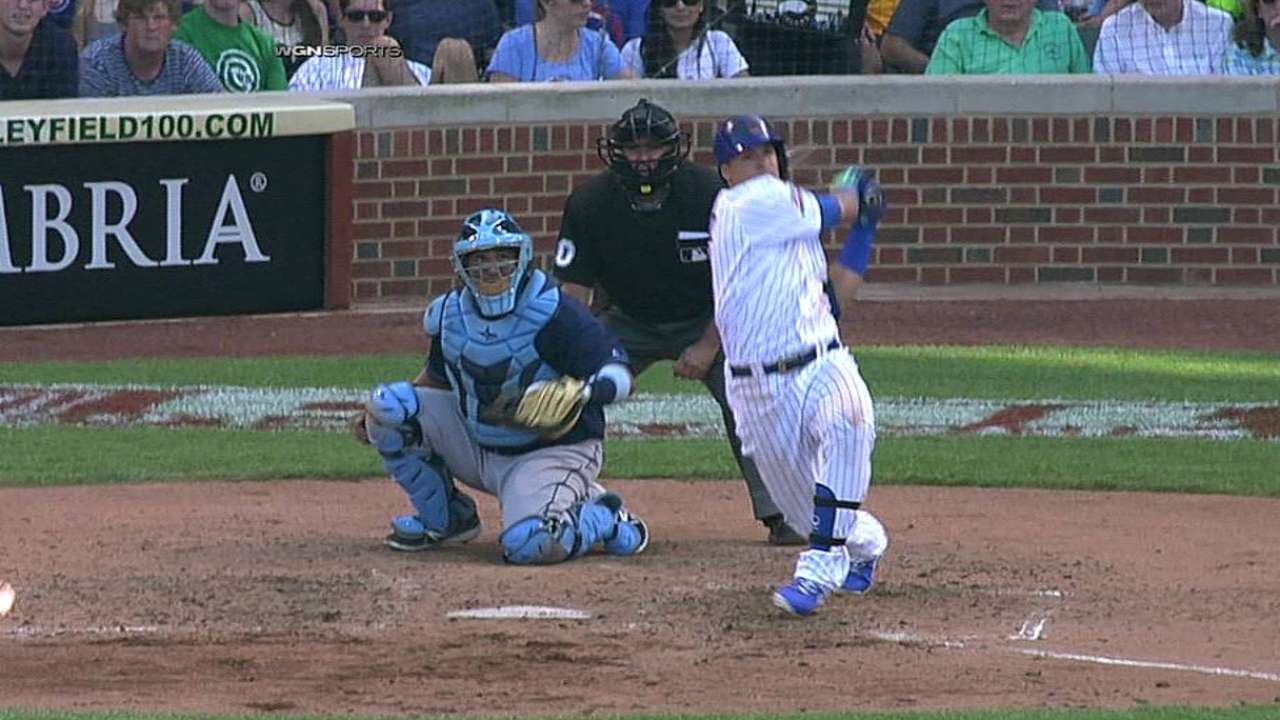 CHICAGO -- Cubs manager Rick Rentera said his message to Javier Baez was simple.
"[I told him] that he should be himself," Renteria said Sunday of the Cubs' No. 2 prospect, promoted on Tuesday. "He's a more vocal guy in the infield, and we want him to continue to do the same thing.
"At the plate, I want him to be himself," Renteria said. "He's chipped away at some of the approach aspects of his game to get here. We want him to trust his skill set."
In his first five games, Baez was 6-for-23 with 10 strikeouts, and has hit three home runs, including a game-winning shot in the 12th inning in his debut game. Renteria told Baez he doesn't have to do that all the time, either.
"We also don't want him to feel like he has to carry the team," Renteria said of the 21-year-old infielder. "He has to continue to maintain to start zoning in on those areas he's capable of taking advantage of. If they don't want to pitch to him, we have another guy behind him who can hit. We're still imparting those type of messages to him."
Baez has spent most of his career at shortstop but is being asked to transition to second base on the Cubs.
"There's a tendency by shortstops when you move to the other side to think it's easier, and it's just as difficult as playing short in many respects," Renteria said. "You can't lose your focus and you have to make sure you're covering your basis and understand it's a different dynamic, but you still have to have the same intensity."
Carrie Muskat is a reporter for MLB.com. She writes a blog, Muskat Ramblings, and you can follow her on Twitter @CarrieMuskat. This story was not subject to the approval of Major League Baseball or its clubs.