Patience promises to be a virtue for Baez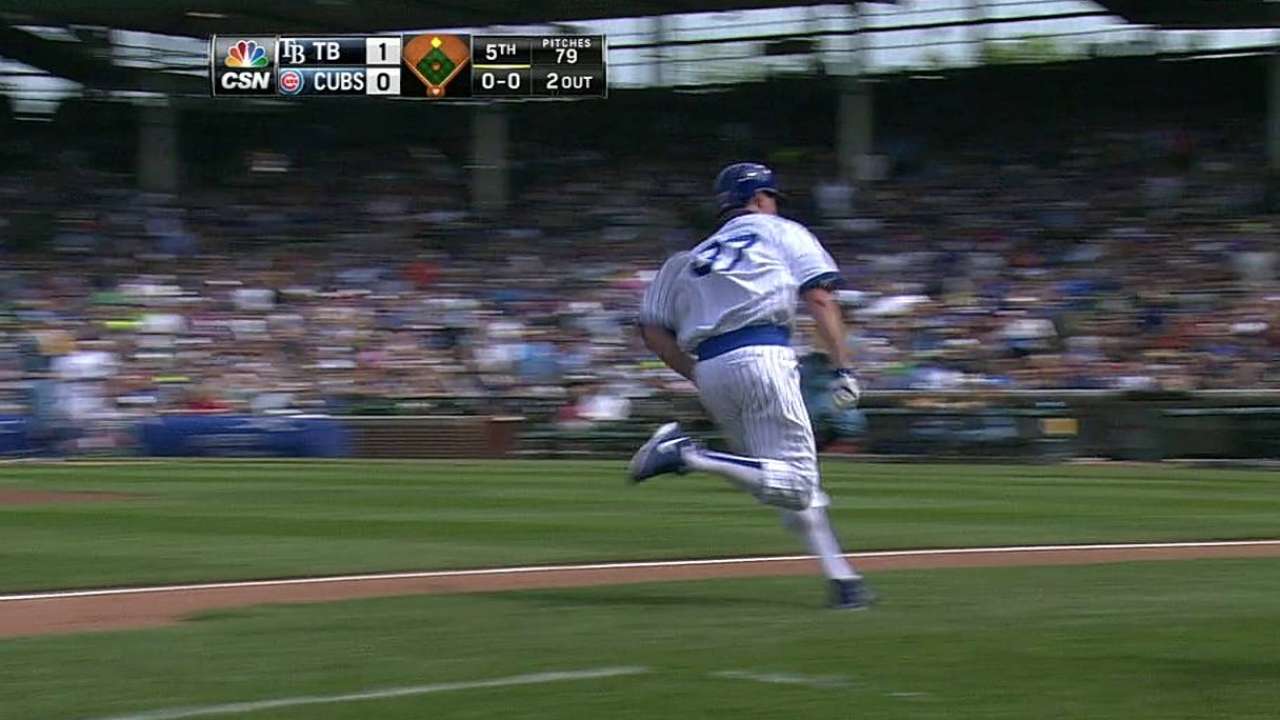 CHICAGO -- The Cubs are hoping that Javier Baez finds a happy medium at the plate.
In his half-dozen big league games, Baez has struck out 12 times in 29 at-bats, but what's encouraging is that he's shown more patience at the plate.
The Cardinals' Matt Carpenter leads the National League in pitches per plate appearance, with 4.36, and the Cubs' Luis Valbuena is third, with 4.17. So far, Baez is averaging 4.24.
"It's a process," manager Rick Renteria said on Monday of Baez, who was promoted last Tuesday from Triple-A Iowa. "A young man with the kind of explosive bat he has, if he puts the barrel on the baseball, he's going to do some damage."
In his first at-bat against the Rays on Saturday, Baez took six straight pitches and was called out on strikes. Renteria said that Baez most likely was looking for the right pitch to hit, and just happened to take six in a row.
"When you're talking about a young man's development, you're talking about finding a happy medium," Renteria said. "He's doing some searching, too. He's getting into the box -- 'Maybe I can pull back, get a little better pitch to hit.' That's all part of the process, too."
Carrie Muskat is a reporter for MLB.com. She writes a blog, Muskat Ramblings, and you can follow her on Twitter @CarrieMuskat. This story was not subject to the approval of Major League Baseball or its clubs.