Cubs send Lake to Triple-A to make room for Straily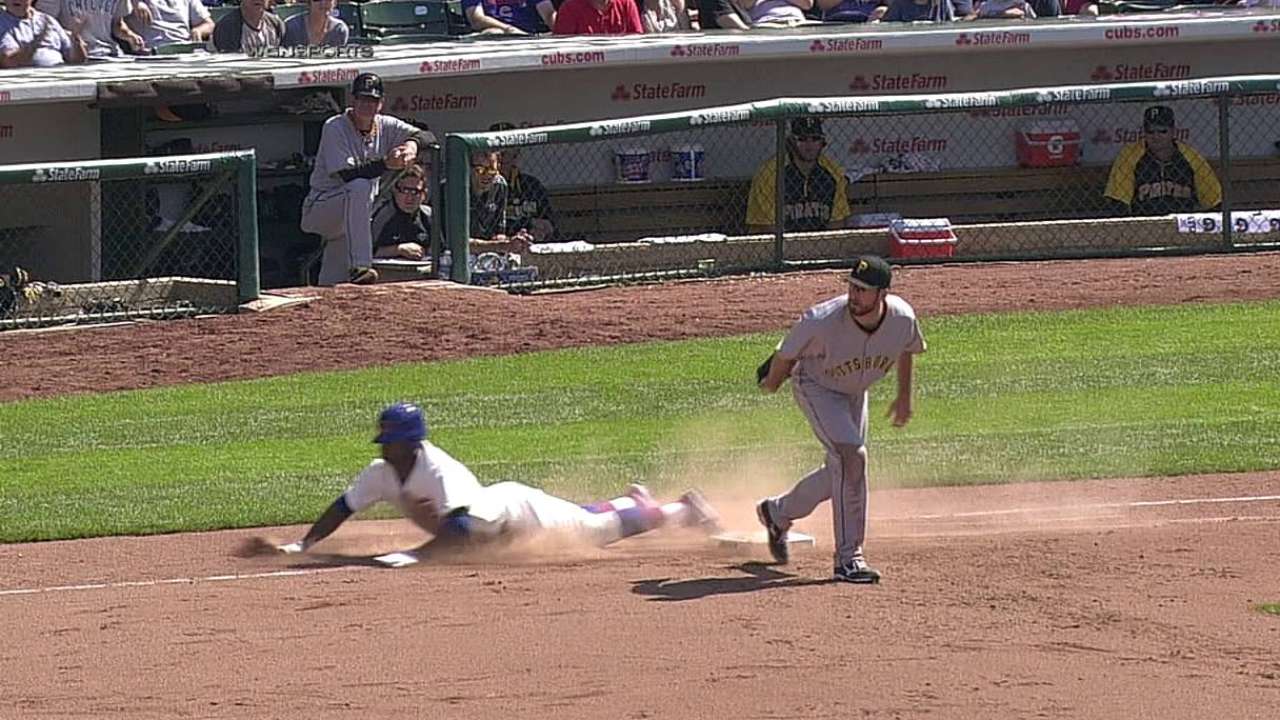 NEW YORK -- Junior Lake will finally get some regular playing time, but it will be at Triple-A Iowa.
The Cubs announced after their 3-2 loss to the Mets on Friday that they were optioning the struggling outfielder, who was batting .216, to Iowa to make room on the active roster for Dan Straily, who is scheduled for a spot start Saturday.
Lake, who batted .284 in his rookie season last year, has not looked like the same hitter, and his at-bats have been limited.
"This gives him an opportunity to go down there and get some at-bats for the next two and a half, three weeks," Cubs manager Rick Renteria said after Friday's game.
"We tried to do everything we could throughout the course of the season, especially early, to put him in a decent place," Renteria said. "Obviously, it's very difficult for the young man. Right now he's a little disappointed, but I think he'll catch a breath of fresh air, play again, get some at-bats, have some fun again, and we'll see him here soon."
Lake has struck out 102 times in 98 games, and hit just .114 in 19 July games. The young outfielder is popular on the team, and Cubs catcher John Baker brought him a beverage postgame for a toast.
"I need to play," Lake said. "I don't know if [going down] is good. Everybody wants to play here. I need more [at-bats]. That's what I think -- I need to play."
Lake was told he'll be back in 15 days when Major League rosters expand.
"I'll be throwing bats and helmets if he's not back," Baker said. "If I don't see Junior Sept. 1, I'll be snapping every bat."
Renteria said he and the Cubs' staff have discussed what to do to get Lake on track.
"I think we have a window here, and we have a need for a spot right now," Renteria said.
The Cubs will be shorthanded on the bench for Saturday's game. The addition of Straily to the roster will give them 14 pitchers.
Carrie Muskat is a reporter for MLB.com. She writes a blog, Muskat Ramblings, and you can follow her on Twitter @CarrieMuskat. This story was not subject to the approval of Major League Baseball or its clubs.