Cubs trying to determine reason for fan fest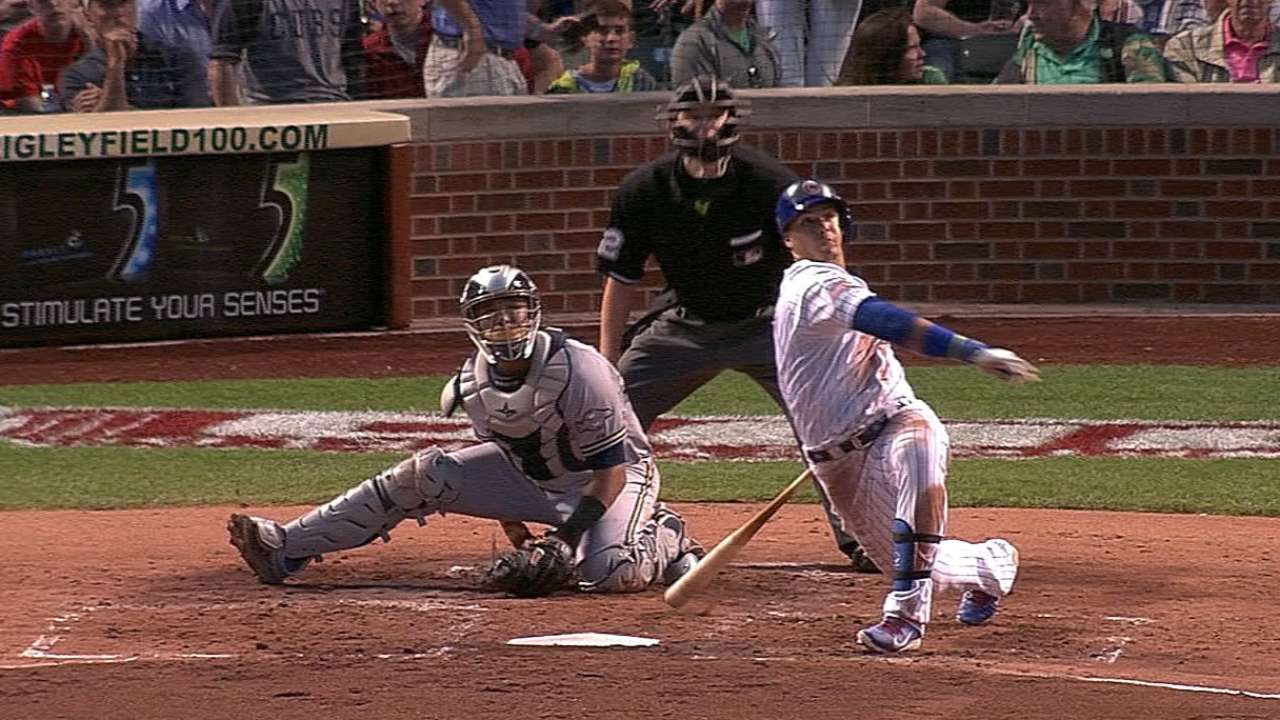 NEW YORK -- Ryan Sweeney can't explain all the strikeouts.
The Cubs batters rank second in the National League in K's, fanning 77 times in the just completed seven-game homestand. On Friday on the road, it didn't get much better as the Mets combined to strike out 14 Chicago batters.
"We've just been facing some good pitching," Sweeney said. "This game is unfair in a lot of ways. It's tough to get hits now, especially with shifts and scouting reports and replay.
"I don't know why we're striking out more," he said. "We've just been facing some good pitching and sometimes we try to do a little too much in certain situations."
Manager Rick Renteria said the high number of K's could be a matter of inexperience.
"I just want them to stay positive," he said. "You'd be surprised -- strikeouts come when you're a little passive and a little timid and you're caught in between in terms of pitches you're looking for and the zone you're trying to sit on. Those are adjustments they'll have to continue to make, and they will."
Cubs general manager Jed Hoyer described this as an "extreme" stretch. He isn't counting the K's but would like to see the Cubs improve their situational hitting.
"I think you have to be able to change your approach and hit the ball to the right side, and know when a ground ball to second is as good as a single, and things like that," Hoyer said. "That's where I think we have to improve. With that, the strikeout numbers will get better. I'd be surprised looking at our players going forward that we wouldn't have strikeouts, but I also think we'll have power."
Javier Baez has contributed to the high strikeout numbers in his short time with the team. In 11 games, he's fanned 19 times, but he's also hit four home runs.
"Those guys are going to strike out, and that's going to be part of their game," Hoyer said of Baez and top prospect Kris Bryant, "but if they're doing damage I think you would think differently. As they mature, they'll learn, 'This is an at-bat where I can't strike out and I need to put the ball in play.'"
Sweeney doesn't miss Baez's at-bats.
"You never know what's going to happen or what he's going to do, so it's fun watching how hard he swings and the way he plays the game," Sweeney said. "It's not like anybody else I've played with. Watching him, you're always excited when he comes up because you never know what's going to happen."
Carrie Muskat is a reporter for MLB.com. She writes a blog, Muskat Ramblings, and you can follow her on Twitter @CarrieMuskat. This story was not subject to the approval of Major League Baseball or its clubs.