Coghlan happy to be healthy, leading off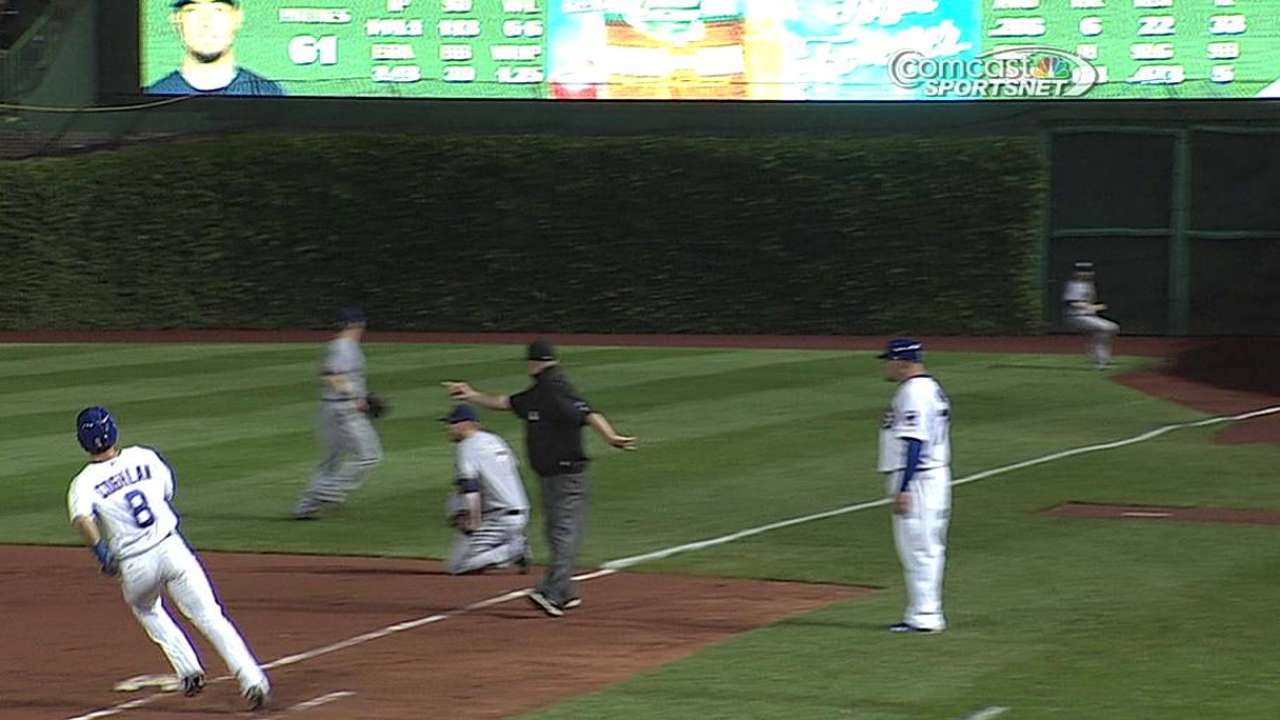 CHICAGO -- Cubs left fielder Chris Coghlan was back at the top of the lineup Tuesday after not starting Monday with soreness in his left big toe. He pinch-hit during the eighth and remained in left for the final two innings in Monday's series finale against the Mets.
Coghlan entered Tuesday batting .326 since July 1 after hitting .203 during May and June. During his much-improved stretch, Coghlan has a .942 OPS -- second best in the National League behind Washington's Jayson Werth (1.017).
This all from a former NL Rookie of the Year who was plagued with injuries during his five years with the Marlins. The Cubs signed him to a Minor League contract in January.
"Playing every day is a big part of it, and health," Coghlan said of his success in 2014. "I've always felt during my career that the two things were health and opportunity. So I thank the Lord that I've had both of those this year and things have played out."
Coghlan is batting .242 with 17 extra-base hits and 11 RBI in 32 games he's started at leadoff. He's reached safely in 36 of his last 43 games, hitting safely in 31 of those.
Center fielder Arismendy Alcantara hit leadoff on Monday, and went 0-for-4 with two strikeouts. Cubs manager Rick Renteria said that Alcantara "fits the leadoff profile" of a leadoff hitter, but had Coghlan back at the top on Tuesday. Alcantara hit seventh for the first time Tuesday against the Giants.
Coghlan said he'd hit anywhere in the lineup, but that he enjoys leading off.
"I really love the opportunity and the responsibility to be able to set the table," Coghlan said. "I think when you can get on, especially during that first at-bat, or have a long at-bat, it really helps the team out. So I like that. I also like that you get up more than anybody else. There are more opportunities to help the team win."
Daniel Kramer is an associate reporter for MLB.com. This story was not subject to the approval of Major League Baseball or its clubs.