Renteria plans to give Szczur playing time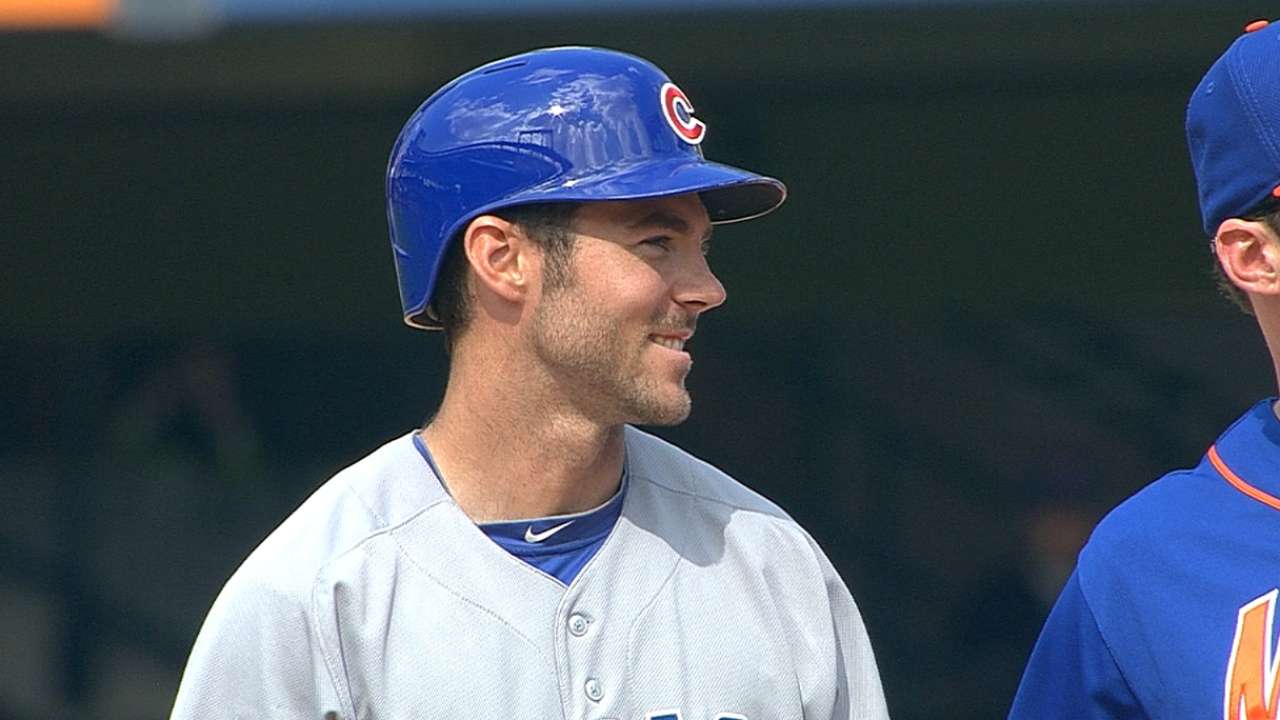 CHICAGO -- Manager Rick Renteria said on Tuesday that recent callup Matt Szczur is in the thick of a bench that has four capable outfielders but that the rookie will see his time.
"He did a really nice job in Triple-A, and he's actually been an individual we see as being able to try to platoon -- see if that role kind of fits him," Renteria said.
Szczur and Justin Ruggiano are the only right-handed hitters among the five outfielders on the roster. Ryan Sweeney and Chris Coghlan bat left-handed, and Arismendy Alcantara can hit from both sides. Coghlan and Alcantara are everyday starters.
Renteria said that late-game situations would likely be the best scenarios in which he'd use Szczur, who pinch-hit during the eighth inning of the Cubs' 8-3 loss on Wednesday. He struck out and remained in left field for the ninth.
"Obviously, the skill set that he brings in terms of speed is really big," Renteria said. "Maybe it helps generate a run, tack on a run, even a go-ahead run, tying run, whatever the case might be should the need arise."
Szczur is one of seven Cubs to have made his debut this season -- six since June 28. Renteria said that the few tenured veterans, including Ruggiano and Sweeney, have been receptive to the changes in a clubhouse that is taking a youthful direction.
"I think those guys, as the season progresses, understand when young guys come up that they're going to have to get some opportunities to play," Renteria said. "I think I've been very fortunate that the guys that are here are pretty understanding of the development and the movement that the organization is going in."
Szczur was recalled from Iowa on Sunday, and played in the final two games against the Mets in New York. He went 0-for-4 over the two games, starting in left field while Coghlan was sidelined with a sore toe.
Daniel Kramer is an associate reporter for MLB.com. This story was not subject to the approval of Major League Baseball or its clubs.