Struggling Jackson hits DL with right lat strain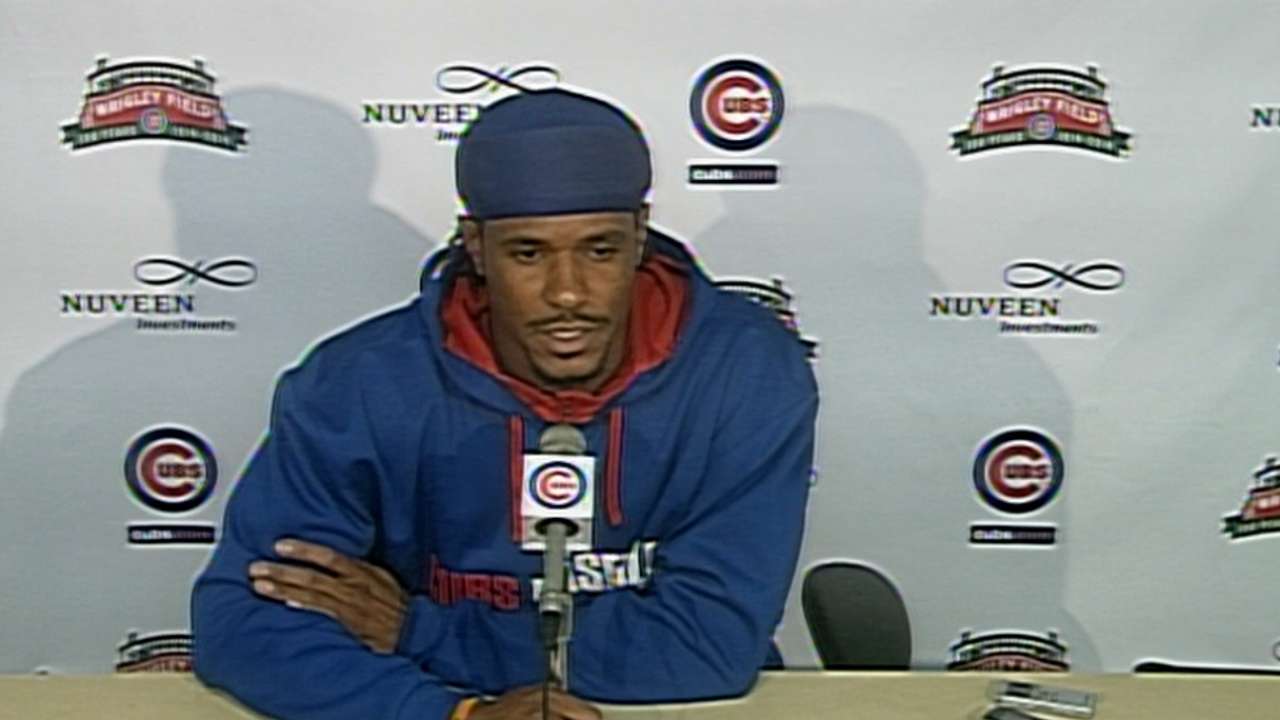 CHICAGO -- Edwin Jackson said he could no longer pitch through the discomfort, and on Thursday, the Cubs pitcher was placed on the 15-day disabled list with a right lat strain.
It's been a struggle this season for the right-hander, who gave up seven runs over 2 2/3 innings on Wednesday against the Giants to fall to 6-14 with a 6.09 ERA. Jackson led the National League in losses last year, and he was on pace to do so again.
"It's been the last few starts and something I've tried to work through," Jackson said Thursday. "I figured it was in the best interest of myself, and the team as well, to try not to fight through it any more before something major happens. It's one of those things that you try to work through, and it didn't work out for me."
Jackson ended the 2013 season with a similar injury, and he was pulled from his final start against the Cardinals on Sept. 28 after 2 2/3 innings to end the year 8-18 with a 4.98 ERA. Those aren't exactly the type of numbers the Cubs envisioned when the signed him to a four-year, $52 million contract in December '12. Jackson has two years remaining on that deal.
"I don't think I've proven to the fans or the organization of Chicago what I can do, what I'm capable of doing," Jackson said. "I still think I have a lot of upside and a lot to bring to the table. I just haven't proved it.
"At the end of the day, you have to go out and do it on the field. Regardless of what anyone says about confidence ... I haven't lost any confidence. When I take the field, I feel like I'm the best pitcher on the field, and it just hasn't shown. I feel I have a lot to prove to the organization and I still have a lot to prove to the fans of Chicago, and I feel I owe them a lot being paid a lucrative contrct. I still owe a lot to the team."
Jackson said the injury will not force him to miss the rest of the season, but there is no timetable for his return. He will simply take it day to day.
"He's not a guy who complains," manager Rick Renteria said. "I think he just tried to push his way through it. That's him, that's his makeup. Obviously, it's just prudent for him not to keep pushing through it, and we'll make adjustments."
Jackson's next start was scheduled for Tuesday against the Reds, but who will start that game is still to be determined, Renteria said.
The Cubs could start Jacob Turner, who was slated to take the mound Thursday to continue the suspended game against the Giants. However, Renteria wasn't sure if Turner had been stretched out enough.
Jackson's velocity did not appear to change this season, but he says it was a struggle.
"The velocity has been there sometimes," Jackson said. "It's a battle within myself. I have to dig down and reach down to get the velocity."
Carrie Muskat is a reporter for MLB.com. She writes a blog, Muskat Ramblings, and you can follow her on Twitter @CarrieMuskat. This story was not subject to the approval of Major League Baseball or its clubs.