Watkins among familiar faces on Cubs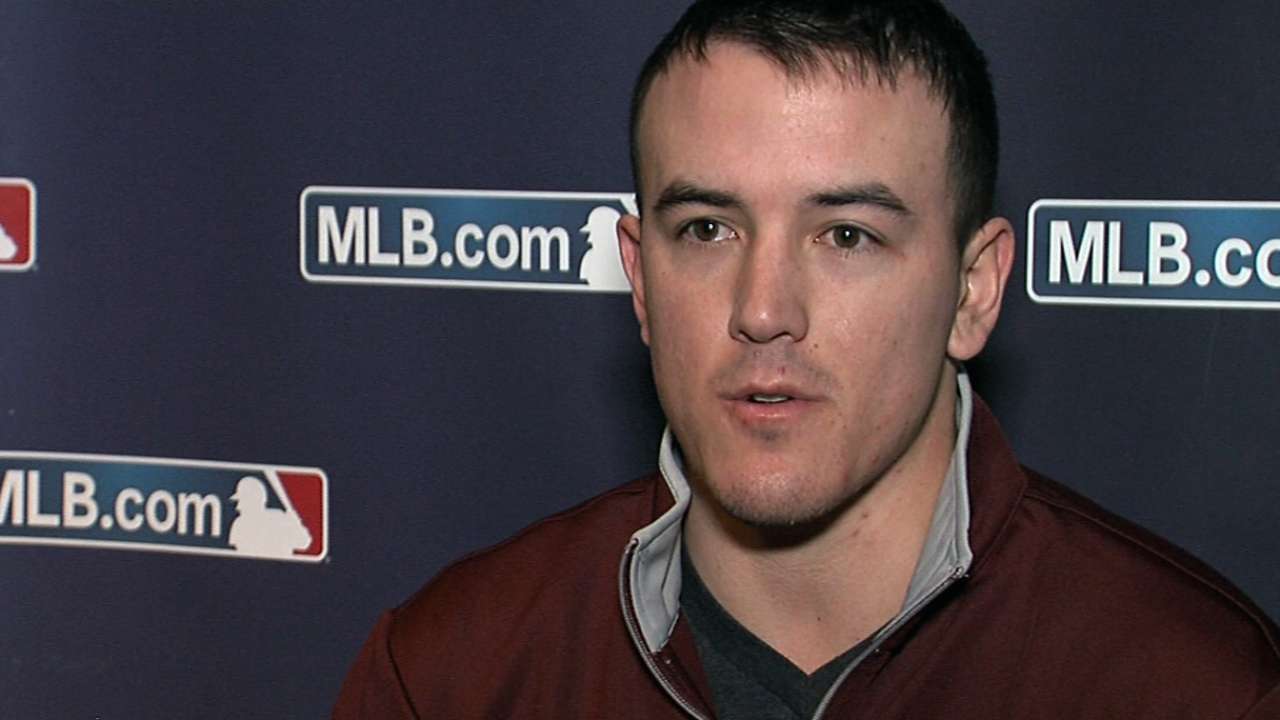 CHICAGO -- Logan Watkins felt right at home at Wrigley Field, even though he was just called up from Triple-A Iowa. He's not alone in players who have been promoted from the Minor League team.
"We were saying last night, it's like an Iowa Cubs party in here now," said Watkins, who started at second base on Friday. "It just shows the organization trusts us to come in."
Watkins, who was batting .256 at Iowa, was added to the Cubs' roster after Starlin Castro was placed on the bereavement list.
"Last year, I got sporadic at-bats, but I've been playing every day at Iowa this past month, so I'm ready to go," Watkins said. "I hate that Castro is going through what he has to go through. I'll be here until he gets back, and we'll see what happens."
Watkins' role at Iowa was to get on base and let Kris Bryant, Mike Olt, Javier Baez and Jorge Soler drive him in.
"That was one of the more talented teams I've ever played on," Watkins said. "It was fun to watch. Every day something cool would happen. Even guys like [Matt] Szczur, who aren't quite the high-profile guys, they're fun to watch, too. Guys like that, you get on base for Kris Bryant and Javy to hit the ball out of the park. We had a really good team and it was a lot of fun to play on."
Bryant has hit 41 home runs combined this season at Double-A Tennessee and Iowa, and Watkins has tried to get the third baseman to loosen up.
"He's going to play this game for a long time," Watkins said. "He's a fun kid to talk to. I hang with him in the dugout and talk to him. I try to get him to smile a little more. He takes it pretty serious. He's pretty intense -- but he's fun to play with."
Carrie Muskat is a reporter for MLB.com. She writes a blog, Muskat Ramblings, and you can follow her on Twitter @CarrieMuskat. This story was not subject to the approval of Major League Baseball or its clubs.