After tough road, Rondon finding success as closer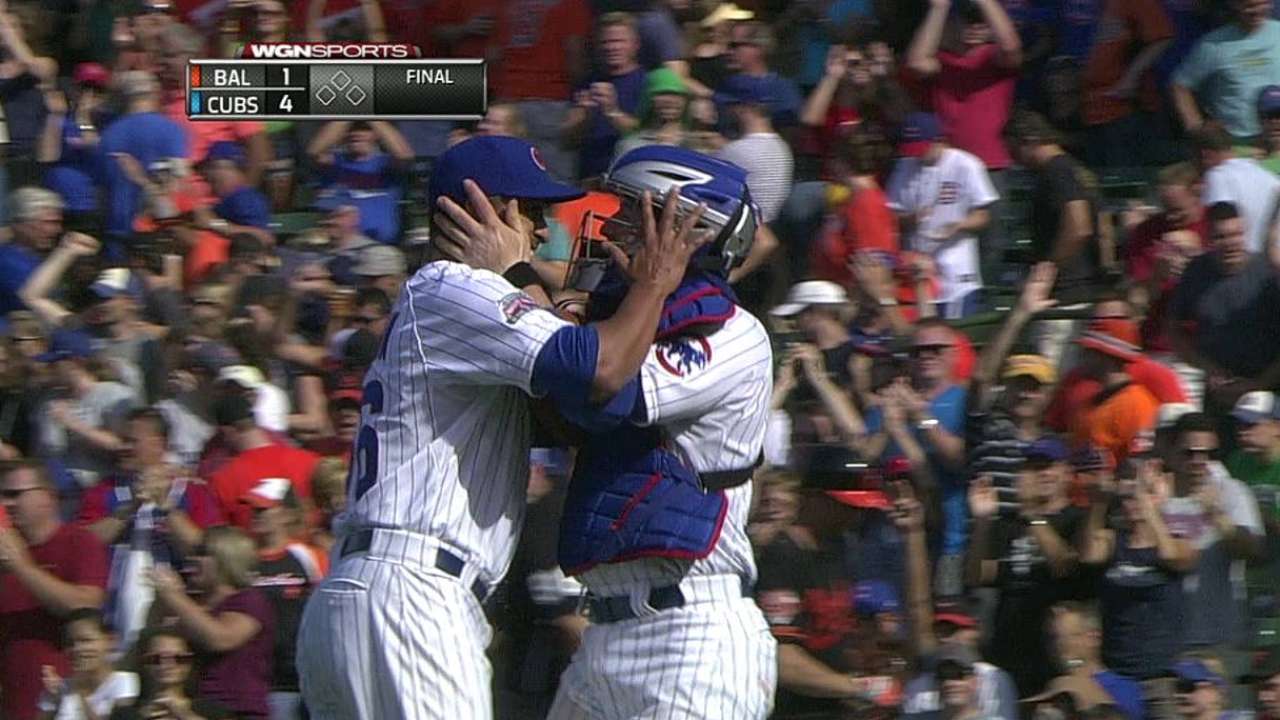 CHICAGO -- Cubs closer Hector Rondon picked up his 20th save in Friday's 4-1 win over the Orioles.
"It's obviously a tremendous accomplishment," manager Rick Renteria said.
Rondon was a 2012 Rule 5 Draft pick who the Cubs acquired from the Indians, the team he signed with as an amateur free agent in '04. The right-hander underwent Tommy John surgery on his pitching arm in 2010, then fractured the same elbow a year later.
Rondon was never officially named the closer this season, but he worked his way into the role. Kevin Gregg earned 33 saves in 38 opportunities as the Cubs' closer last year.
"[Rondon] is a young man who is really chipping away at the role," Renteria said. "He's had some hiccups along the way, obviously, but he continues to develop his slider, his mix of pitches, in order to get guys off his fastball, because there was a point in time there where guys were just looking for his fastball and taking advantage of him and not allowing him to get through that particular inning.
"He's made adjustments and it's a good story. All the paint has actually been chipping away and getting better."
Rondon has a 2.86 ERA in 51 games entering play Saturday. Without his five-run outing on June 23 against the Reds, his ERA would be 1.99.
Daniel Kramer is an associate reporter for MLB.com. This story was not subject to the approval of Major League Baseball or its clubs.