Renteria, Hyde grab grounds crew worker from under tarp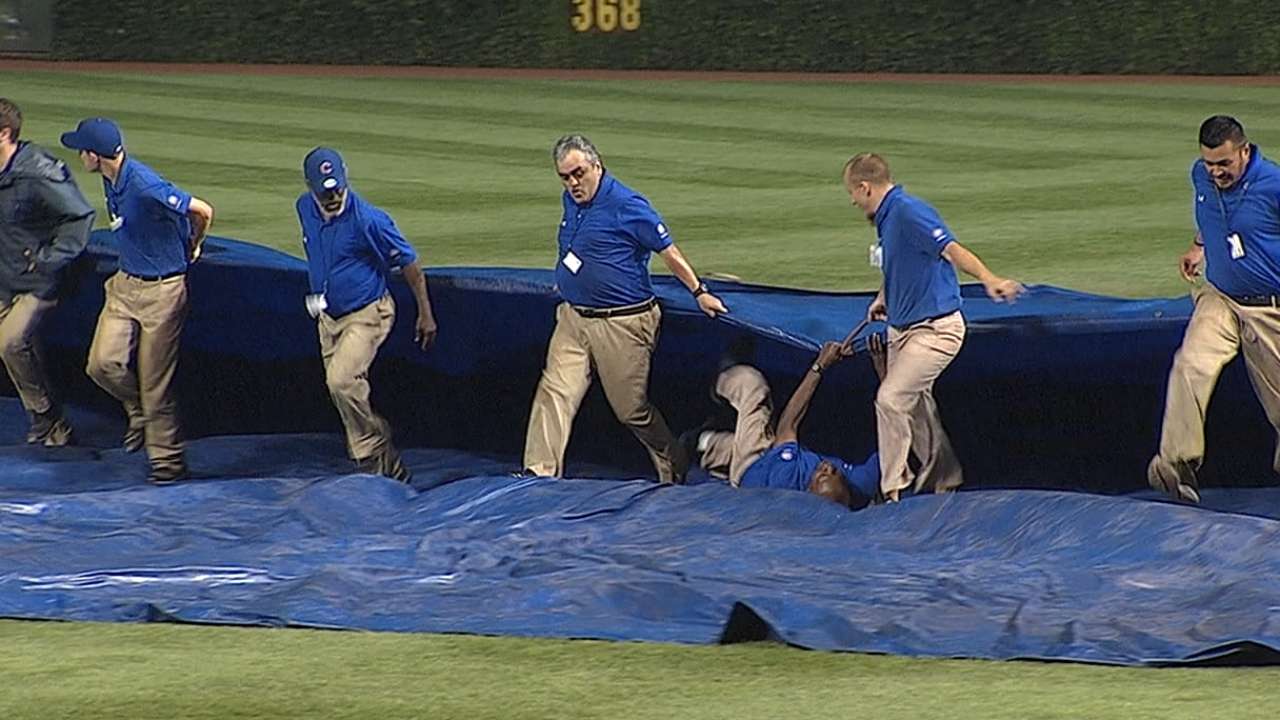 CHICAGO -- On Tuesday, the Cubs grounds crew was shorthanded and couldn't get the tarp on the field fast enough to handle a sudden downpour at Wrigley Field. On Saturday, the crew was quick and efficient, but needed help from Cubs manager Rick Renteria and bench coach Brandon Hyde, who pulled a worker out from underneath the tarp.
Rain halted play at the start of the third inning Saturday between the Cubs and Orioles, and as the crew was pulling the tarp across the infield at Wrigley Field, one of the workers stumbled and fell, and was caught underneath. The crew didn't stop, and the tarp was pulled over him.
Renteria and Hyde saw what happened from the dugout, and went to the worker's aid.
"I just didn't think it was good for him to be under the tarp and just reacted," Renteria said Sunday. "Brandon went in there and lifted it and got him out."
Weren't they nervous going under there?
"I didn't think about it to be honest with you," Renteria said. "The guy needed to get out of there."
Carrie Muskat is a reporter for MLB.com. She writes a blog, Muskat Ramblings, and you can follow her on Twitter @CarrieMuskat. This story was not subject to the approval of Major League Baseball or its clubs.