Ruggiano done for season after ankle surgery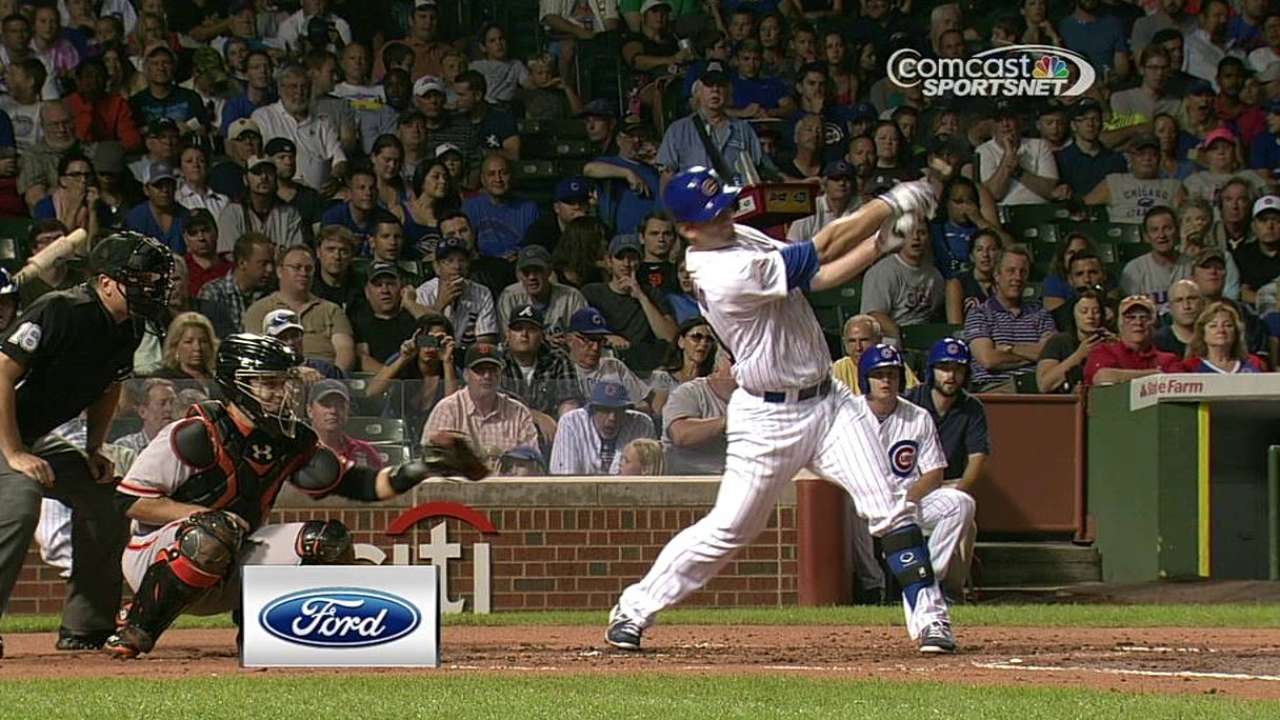 ST. LOUIS -- Cubs outfielder Justin Ruggiano is done for the season after undergoing surgical debridement on his left ankle, an arthroscopic procedure that removes dead or damaged tissue.
In his first season with the Cubs, Ruggiano batted .281 in 81 games with six home runs, 13 doubles and 28 RBIs. He was placed on the disabled list on Saturday, and had returned to Dallas to see a specialist, where he had the procedure done.
The Cubs had more encouraging news regarding outfielder Ryan Sweeney, who was headed to Arizona to begin a rehab assignment at the team's complex. Sweeney has been on the DL since Wednesday with a left hamstring strain.
Manny Ramirez, who was a player/coach at Triple-A Iowa, was placed on the Minor League team's disabled list with a knee injury. Cubs general manager Jed Hoyer said they were impressed with how Ramirez mentored the young players, particularly Jorge Soler and Javier Baez.
"We feel really good about the way that the entire experience went," Hoyer said. "He was outstanding in Iowa. People focus on Soler and Baez, but Kris Bryant, [Chris] Valaika, and the coaching staff sing his praises. I don't know what our relationship will be going forward. It's too early to speculate on that. I'm really happy for Manny. It seems like he's in a really good place."
Would Ramirez consider being a full-time hitting coach? Hoyer said the 42-year-old outfielder still wants to play.
"Until a guy is willing to admit he's done, it's hard to have those conversations [about coaching full time]," Hoyer said.
Carrie Muskat is a reporter for MLB.com. She writes a blog, Muskat Ramblings, and you can follow her on Twitter @CarrieMuskat. This story was not subject to the approval of Major League Baseball or its clubs.