Bryant will not join Cubs when rosters expand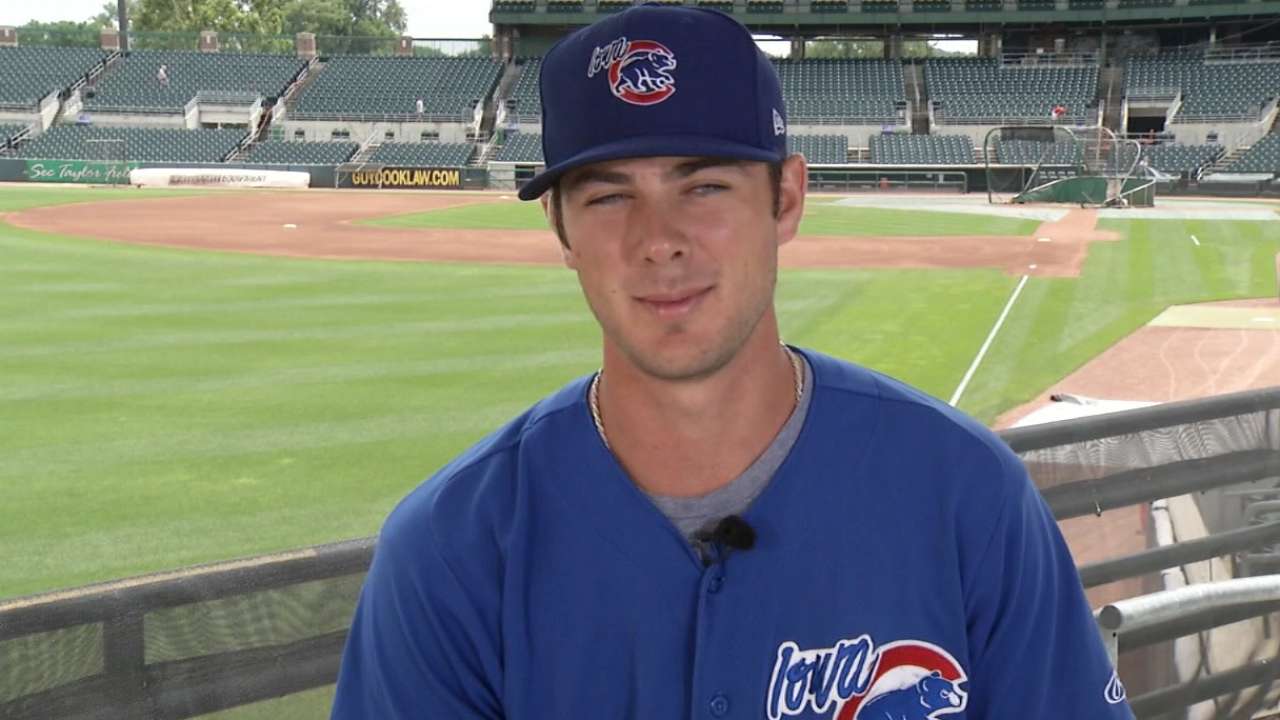 ST. LOUIS -- Cubs fans eager to see Kris Bryant in the same lineup as Javier Baez, Jorge Soler, Anthony Rizzo and Starlin Castro will have to wait.
General manager Jed Hoyer repeated Friday that Bryant, No. 1 on MLB.com's Top 20 Cubs prospects list, will finish his season at Triple-A Iowa and not be one of the players added when big league rosters expand on Monday.
Hoyer would not say which players will be added. Iowa has four regular-season games remaining and has a chance to make the playoffs.
Bryant, 22, batted .355 with 22 home runs and 20 doubles at Double-A Tennessee, and was batting .300 with 21 homers and 14 doubles in 66 games at Iowa entering Friday. The second player taken overall in the 2013 First-Year Player Draft, Bryant is not on the Cubs' 40-man roster.
"He's not on the roster, so right away [if he was called up] that would knock off another player off the roster," Hoyer said Friday. "We're going to be really tight with the roster, and we know that. We feel in his first full season, he's going to get 140 plus games, he's played exceptionally well -- nothing has changed on that front [as far as calling him up]."
The fact that Bryant has done so well in his first year of professional baseball has made Cubs fans giddy about the prospect of seeing the third baseman at Wrigley Field.
"The most impressive thing about his season has been the consistency," Hoyer said. "The slumps have been really quick. He deserves a lot of credit for being able to make adjustments quickly. I think he's very level-headed as a person. He doesn't get too down.
"We've never wavered on [the decision to leave him in the Minors]. We feel it's the right thing for him -- first full season, not on the roster -- and we'll enjoy the guys we have up here now."
Are the Cubs hesitating to avoid starting the clock on Bryant's service time? Hoyer said that wasn't a factor.
"That's not the reason or a concern," he said.
Carrie Muskat is a reporter for MLB.com. She writes a blog, Muskat Ramblings, and you can follow her on Twitter @CarrieMuskat. This story was not subject to the approval of Major League Baseball or its clubs.