Rizzo sidelined indefinitely with low back strain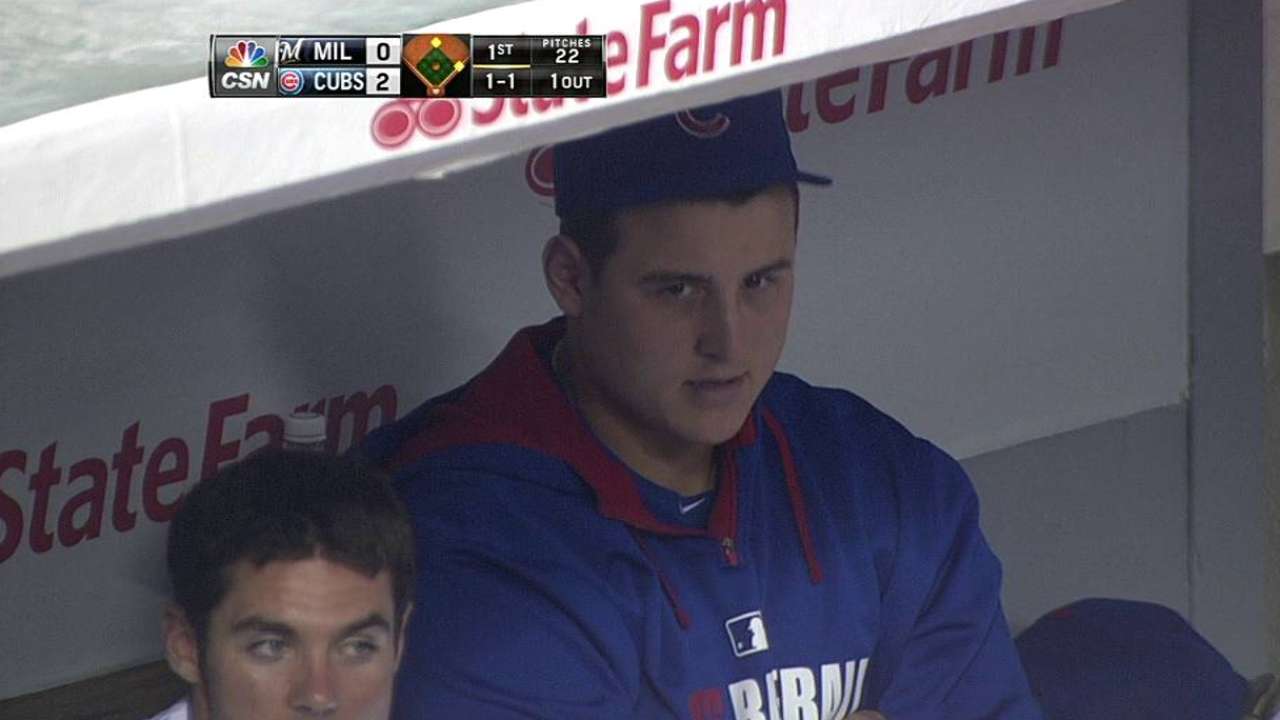 CHICAGO -- An MRI revealed Anthony Rizzo has a mild low back strain and he will be sidelined indefinitely, although the Cubs first baseman said if he's shut down for the year, he can accept that.
"We're going to be cautious with him," Cubs president of baseball operations Theo Epstein said Tuesday. "It's the type of thing where if it was before expanded rosters, he'd be put on the [disabled list]. With the expanded rosters in September, there's no need to DL him. It's nothing chronic, nothing that will bother him long term, but something we don't want to rush back from."
The plan now is for Rizzo to rest and continue his core workout program. The Cubs are not in the playoff race and had 23 games remaining entering Tuesday. Could Rizzo be shut down?
"I think we'll see where we are down the road," Epstein said.
Rizzo felt his back tighten up one week ago in Cincinnati. He hit his 30th home run against the Reds, and the Cubs game was then delayed 50 minutes by rain. He was unable to get loose again after the delay, and has not played since.
"I'm kind of relieved that the MRI showed something so I'm not going crazy anymore," Rizzo said. "Hopefully, in 10 days here I'll feel a lot better and can start up again."
The Cubs do have Chris Valaika to play first, but Epstein said Mike Olt, who was on the Cubs' Opening Day roster, but ended the season on Triple-A Iowa's disabled list, could be added and play first base.
Rizzo said he was frustrated, but not worried about the back problems.
"If I am shut down, I'm shut down," he said. "My main concern is being full strength in the offseason and getting ready for next year. Obviously, I want to come back and play -- it's not fun sitting around and watching. We're not going to go crazy and rush to get back and have it re-occur over and over. We want this to be the first and last time it ever happens."
Carrie Muskat is a reporter for MLB.com. She writes a blog, Muskat Ramblings, and you can follow her on Twitter @CarrieMuskat. This story was not subject to the approval of Major League Baseball or its clubs.