Baez to play shortstop in Castro's absence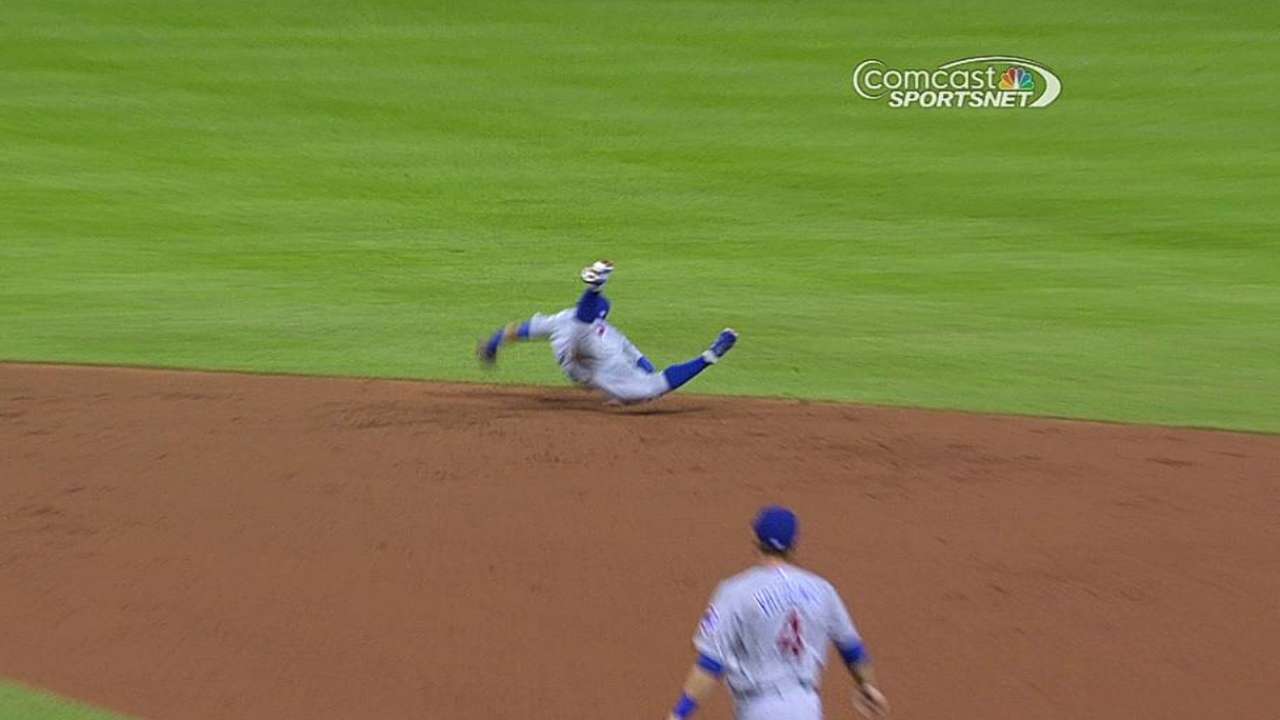 CHICAGO -- Javier Baez will take over at shortstop with Starlin Castro sidelined with an ankle sprain, but Cubs manager Rick Renteria may do some mixing and matching in the final month.
Baez has been playing second base since he was called up to the big leagues Aug. 5. So, who's the Cubs' shortstop in 2015?
"[Castro] is our shortstop," general manager Jed Hoyer said. "There's a reason we've had Javy playing second base right now. The nice thing is we have depth at a position where few people have depth. Our shortstop goes down, and we can move Javy over and feel comfortable. If we were in a pennant race, most teams lose a shortstop, and they're scrambling. These two injuries reinforce the value of depth."
The other injury Hoyer was referring to was a mild back strain that has sidelined first baseman Anthony Rizzo indefinitely. Castro is expected to miss the rest of the season with the high ankle sprain, suffered Tuesday night on an awkward slide at home plate.
Baez has primarily played shortstop, so the switch to second has required some patience.
"For me, it's obvious how much more comfortable [Baez] is at shortstop than at second base," Hoyer said. "His movements look more natural than they do at second base. I think that will come."
Rookie Arismendy Alcantara moved to center field when Baez was called up, but could play some second base. Logan Watkins will get a lot of starts at second, too, as part of the domino effect with Castro's injury.
Hoyer said they want to emphasize to players the importance of being able to play multiple positions.
"Some guys look at it as a slight," Hoyer said. "It's not a slight, it's making sure we have the best team possible."
Carrie Muskat is a reporter for MLB.com. She writes a blog, Muskat Ramblings, and you can follow her on Twitter @CarrieMuskat. This story was not subject to the approval of Major League Baseball or its clubs.