New portal allows Cubs fans to see 2015 seats online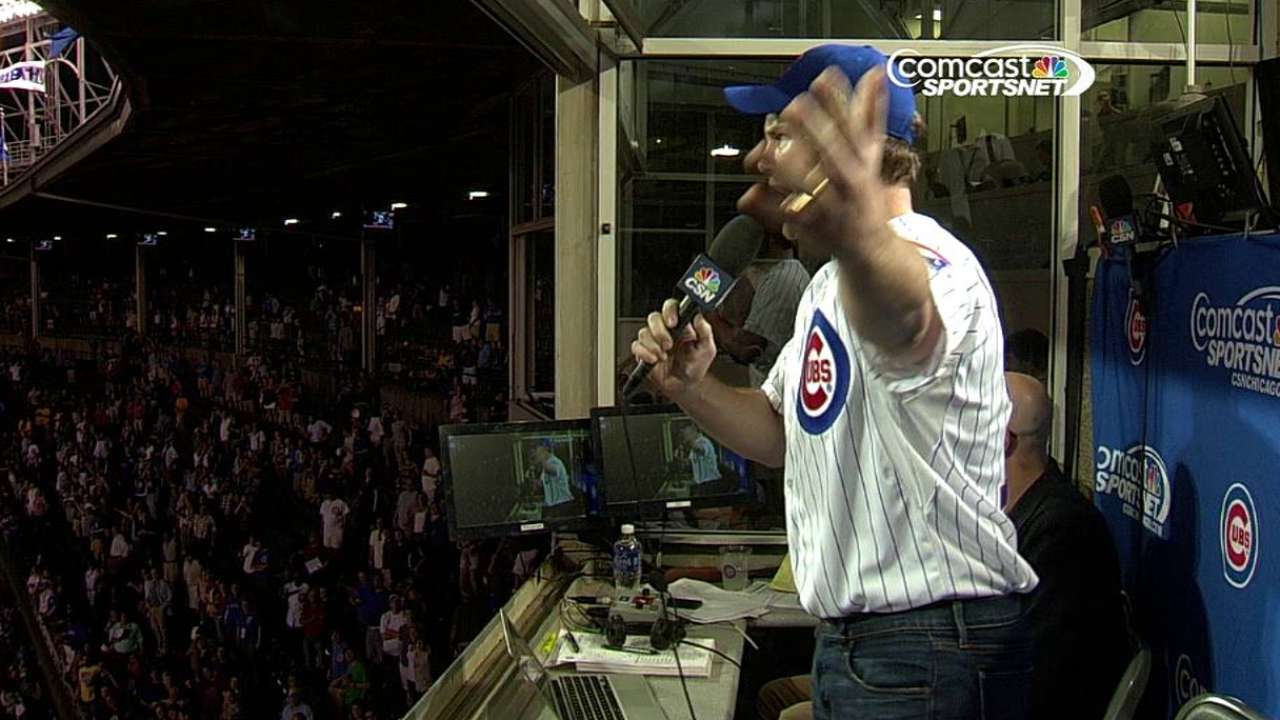 CHICAGO -- Cubs season-ticket holders will be able to view their 2015 seats online through a new interactive portal, which was sent via e-mail on Thursday and details the pricing and includes a message from manager Rick Renteria, plus highlights from the 2014 season.
For the past three years, the Cubs have opened up Wrigley Field in the offseason to give season-ticket holders a chance to relocate their seats. But Wrigley Field will be closed because of renovations, scheduled to begin Sept. 25, so season-ticket holders will only be able to view their options online.
Vice president, ticket sales and partnerships Colin Faulkner said Thursday that the interactive portal will allow people who split their season tickets to share the location with others more easily.
"A highlight of doing the renewal this way is that so many people have partners who they share tickets with, and this gives them an opportunity to share that information with their partners," Faulkner said. "They can see the same thing that the season-ticket holder of record can see."
For 2015, Faulkner said 80 percent of the Cubs' season-ticket prices will remain the same or be reduced. There will be a 6 percent average increase for the other 20 percent of seats, which includes the club infield, field infield and the lower part of the terrace reserved infield sections, Faulkner said. It's the Cubs' first ticket increase in the past five years.
Season-ticket holders were sent an e-mail last month with the early payment timeline. The Cubs did so in response to fans' requests for more time to pay, and they will offer a new option in which people can make four payments of 25 percent each this year. Season-ticket holders must pay 10 percent by Oct. 13, with the final payment due on Jan. 13, 2015.
"It's just back to what our fans said," Faulkner said. "They said, 'Hey, can you give us more notice and more time to pay?' So we did that."
Included in the interactive e-mail is a message from Renteria, thanking the fans for supporting him and the team, and video of some of the young players such as Anthony Rizzo, Starlin Castro, Javier Baez, Jorge Soler, Kyle Hendricks and Kris Bryant.
The interactive portal also details the ticket pricing, lists the core benefits to being a season-ticket holder, and includes some articles on the Cubs and their up-and-coming prospects.
As for the Wrigley Field renovations, the Cubs have installed barricades now on Sheffield and Waveland Avenues, which outline the new property line. The city of Chicago has begun underground infrastructure work to move water and sewage from underneath the new property line.
The Cubs' last home game this season is on Sept. 24, and the renovation will begin the next day.
"Following the completion of the regular season, you'll see work beginning in earnest," said vice president of communications and community affairs Julian Green.
Carrie Muskat is a reporter for MLB.com. She writes a blog, Muskat Ramblings, and you can follow her on Twitter @CarrieMuskat. This story was not subject to the approval of Major League Baseball or its clubs.